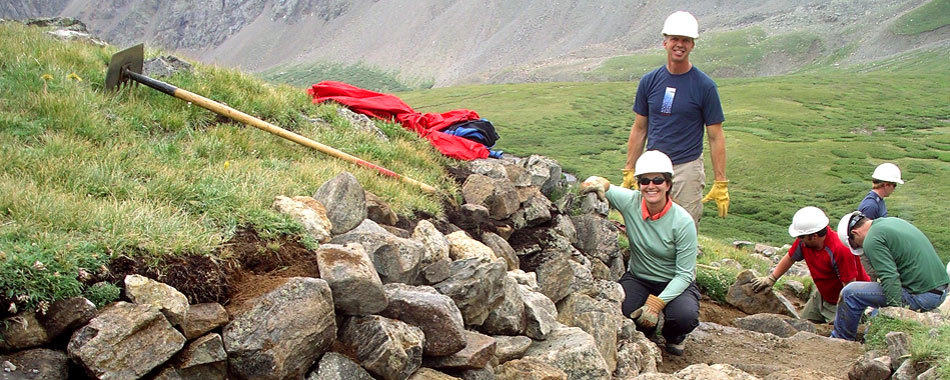 OUR MISSION
To protect and preserve the natural integrity of Colorado's 14,000 foot peaks through active stewardship and public education.
UPDATES
What we've been doing
Pre Project Prep – Mount Columbia

– September 29, 2016

Most hikers can appreciate the amount of work it takes to build a trail from scratch. The hiking, the digging, the pushing around of giant … Read More >>

Aeolus. God of Wind, Builder of Trails

– September 26, 2016

Those who come up the mountain may see us at work, a crew of figures moving rocks, flipping with bars, moving things in bags, and … Read More >>

It's All a Learning Curve

– September 23, 2016

"Learn to get in touch with the silence within yourself, and know that everything in life has purpose. There are no mistakes , no coincidences, … Read More >>
CREW TRACKER
Track our field crews


Our Crew Tracker maps allow you to view and track all the locations our crews have worked on. Check out our progress.


MEDIA GALLERY
Take a look at what we do
APPLY NOW!
Learn more about seasonal positions in the 2016 field season!
CONTACT US
Get in touch with CFI
1600 Jackson Street, Suite 205

Golden, Colorado 80401

P: 303.278.7650

F: 303.278.7365

/center>

CFC #58209