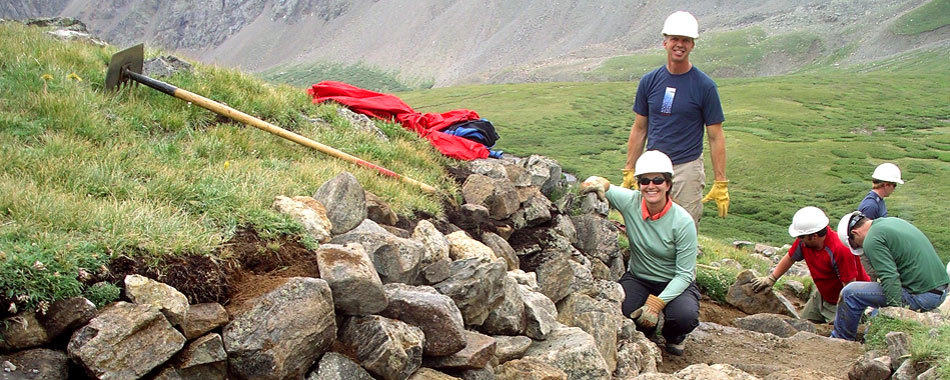 OUR MISSION
To protect and preserve the natural integrity of Colorado's 14,000 foot peaks through active stewardship and public education.
UPDATES
What we've been doing
Counting Hikers on the Fourteeners

– December 12, 2014

  This year, CFI placed five Trafx infrared trail traffic counters on trails with access to seven Fourteeners: Castle, Quandary, Redcloud, Grays, Torreys, Handies, Sunshine. … Read More >>

Recapping Another Year of Work on Holy Cross

– November 24, 2014

The iconic "cross" that is etched on its face made Mount of the Holy Cross a historic mountain. Although the cross is not as prominent … Read More >>

Damage Control on Bierstadt

– November 14, 2014

If you have ever decided to hike Mount Bierstadt on a summer weekend, you've seen it: hundreds of eager hikers marching up the trail in … Read More >>
CREW TRACKER
Track our field crews


Our Crew Tracker maps allow you to view and track all the locations our crews have worked on. Check out our progress.


MEDIA GALLERY
Take a look at what we do
CONTACT US
Get in touch with CFI
1600 Jackson Street, Suite 352

Golden, Colorado 80401

P: 303.278.7650

F: 303.278.7365

/center>

CFC #58209