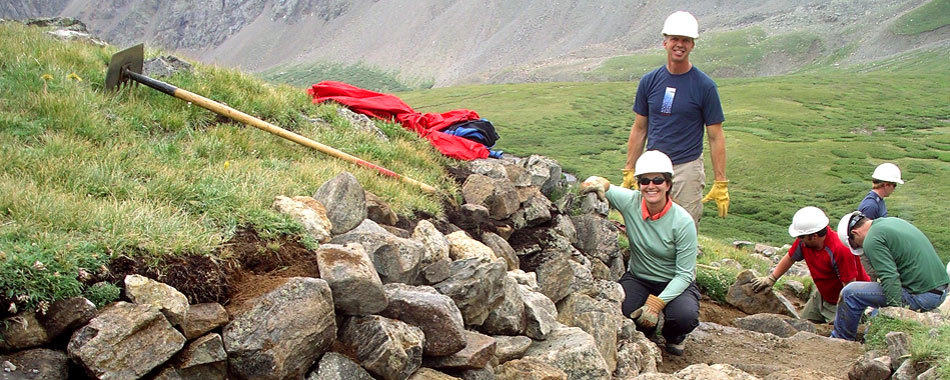 OUR MISSION
To protect and preserve the natural integrity of Colorado's 14,000 foot peaks through active stewardship and public education.
UPDATES
What we've been doing
Bear Hangs' "Bare Necessities"

– August 20, 2015

Yea, yea, yea. The Uncompahgre Wilderness isn't exactly grizzly country, along with the rest of Colorado. But, despite their massive size, menacing strength and speed, … Read More >>

A Little Insight on NEPA

– August 17, 2015

Talking with a Botanist about the alpine flora on Mt. Elbert NEPA (National Environmental Policy Act) analysis always takes place before any project proposal can … Read More >>

Engaging Youth through Trail Maintenance and Stewardship

– August 14, 2015

This season on the trail with CFI has produced many memorable and exciting moments with youth from across the country. This summer, many young men and women … Read More >>
CREW TRACKER
Track our field crews


Our Crew Tracker maps allow you to view and track all the locations our crews have worked on. Check out our progress.


MEDIA GALLERY
Take a look at what we do
APPLY NOW!
Learn more about seasonal positions in the 2016 field season!
CONTACT US
Get in touch with CFI
1600 Jackson Street, Suite 352

Golden, Colorado 80401

P: 303.278.7650

F: 303.278.7365

/center>

CFC #58209