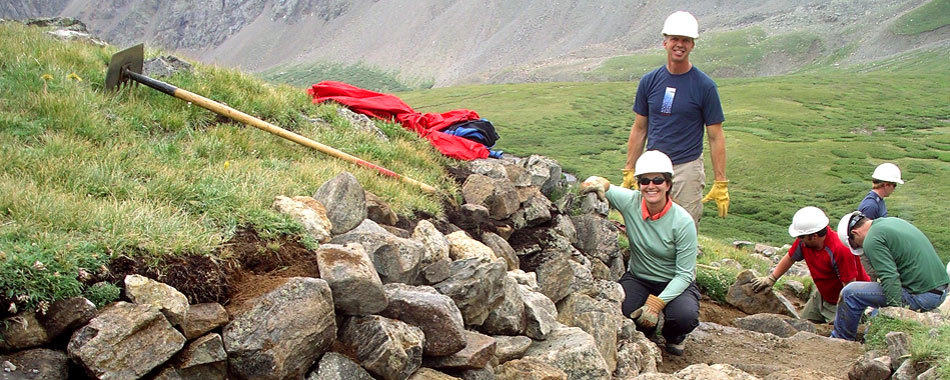 OUR MISSION
To protect and preserve the natural integrity of Colorado's 14,000 foot peaks through active stewardship and public education.
UPDATES
What we've been doing
Seasons of Wonder

– September 30, 2014

Not everyone has a chance to experience the wilderness as I have this season. I have had the opportunity and absolute privilege to see the … Read More >>

A Return to the Primitive

– September 22, 2014

In the Wilderness Act of 1964, which we can thank for areas like the Holy Cross Wilderness, part of the definition of wilderness contains the … Read More >>

From Sea Level to Summit

– September 19, 2014

I drove from Atlanta to Colorado in early August knowing little about what the next two months doing trail maintenance may entail.  Soon enough I … Read More >>
CREW TRACKER
Track our field crews


Our Crew Tracker maps allow you to view and track all the locations our crews have worked on. Check out our progress.


MEDIA GALLERY
Take a look at what we do
CONTACT US
Get in touch with CFI
CFC #58209
1600 Jackson Street, Suite 352

Golden, Colorado 80401

P: 303.278.7650

F: 303.278.7365