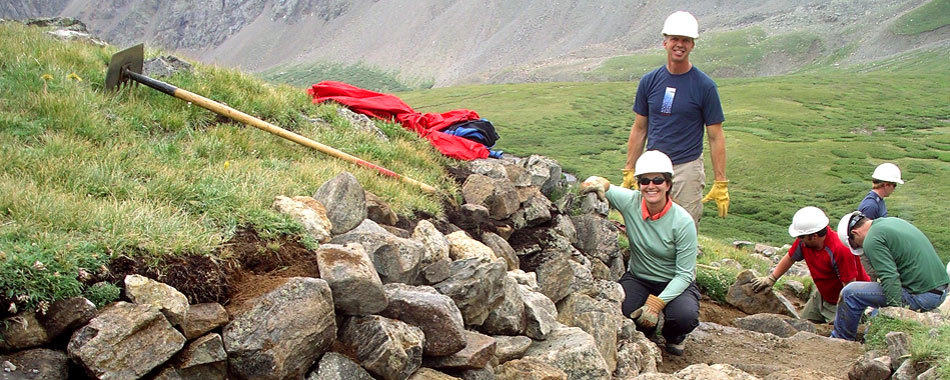 OUR MISSION
To protect and preserve the natural integrity of Colorado's 14,000 foot peaks through active stewardship and public education.
UPDATES
What we've been doing
From Sea Level to Summit

– September 19, 2014

I drove from Atlanta to Colorado in early August knowing little about what the next two months doing trail maintenance may entail.  Soon enough I … Read More >>

The Tail End

– September 15, 2014

It's the time of the year, the end of the field season.  There is a light at the end of the tunnel, an end to … Read More >>

Something That Doesn't Belong

– September 8, 2014

I was hiking an alpine trail, surrounded by lush grass with wildflowers the color of the rainbow. Suddenly, I catch a glimpse of one of … Read More >>
CREW TRACKER
Track our field crews


Our Crew Tracker maps allow you to view and track all the locations our crews have worked on. Check out our progress.


MEDIA GALLERY
Take a look at what we do
CONTACT US
Get in touch with CFI
1600 Jackson Street, Suite 352

Golden, Colorado 80401

P: 303.278.7650

F: 303.278.7365