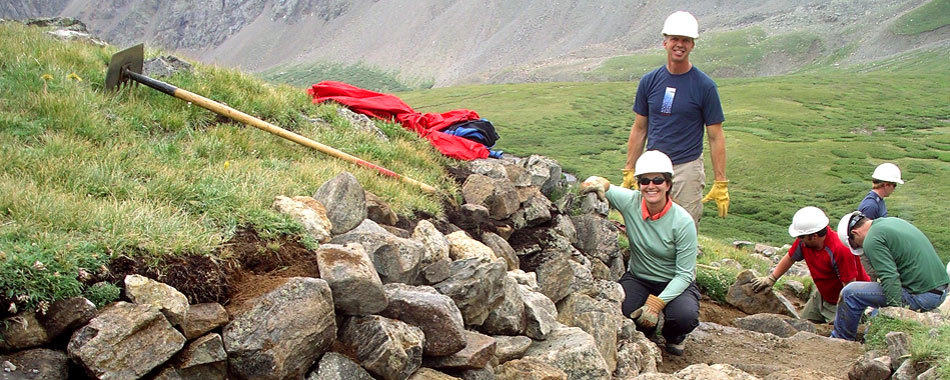 OUR MISSION
To protect and preserve the natural integrity of Colorado's 14,000 foot peaks through active stewardship and public education.
UPDATES
What we've been doing
Seasonal Trail Positions Closed

– March 7, 2013

CFI is no longer accepting applications for 2013 seasonal positions. If still interested in becoming a member of our 2014 seasonal trail crew, please check … Read More >>

Seasonal Trail Positions Open!

– January 9, 2013

Colorado Fourteeners Initiative will have an expanded field presence in 2013. We are looking for 16 enthusiastic, hard-working seasonal staff leaders/members to complete these projects … Read More >>

Everyone Poops…Even in the Woods

– November 9, 2012

The end of the season is here. Basecamp is packed out and it's time to clean the "groover" buckets. For an extra hundred bucks, Andy … Read More >>
CREW TRACKER
Track our field crews


Our Crew Tracker maps allow you to view and track all the locations our crews have worked on. Check out our progress.


MEDIA GALLERY
Take a look at what we do
CONTACT US
Get in touch with CFI
1600 Jackson Street, Suite 352

Golden, Colorado 80401

P: 303.278.7650

F: 303.278.7365