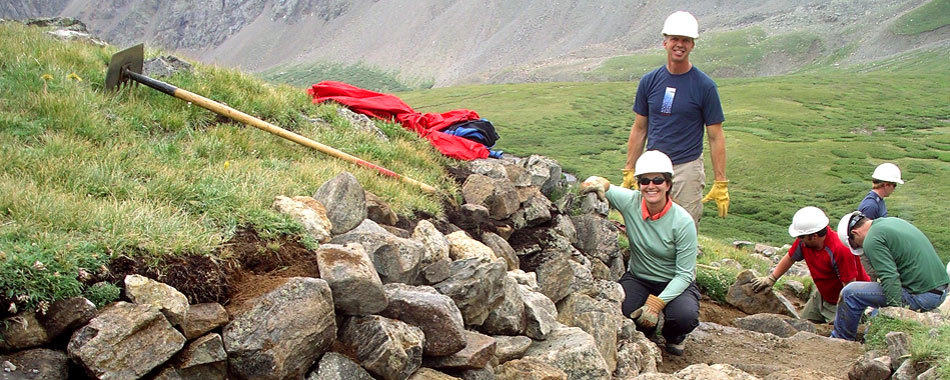 OUR MISSION
To protect and preserve the natural integrity of Colorado's 14,000 foot peaks through active stewardship and public education.
UPDATES
What we've been doing
Making Progress on El Diente

– July 31, 2015

Hi everyone! Good to be back on El Diente. This season we have opened the new trail we built last year and closing the old trail! … Read More >>

A Learning Experience

– July 27, 2015

aBecca and I with our beautiful truck on Mt. Princeton Howdy Folks! My name is Robin Zeller and I am one of two Outdoor Leadership … Read More >>

A Day in the Life on Holy Cross

– July 22, 2015

Up on Holy Cross our field work varies week to week, Our tasks bounce around from rock work and other trail maintenance to patrolling campsites.  Sometimes we hike to … Read More >>
CREW TRACKER
Track our field crews


Our Crew Tracker maps allow you to view and track all the locations our crews have worked on. Check out our progress.


MEDIA GALLERY
Take a look at what we do
CONTACT US
Get in touch with CFI
1600 Jackson Street, Suite 352

Golden, Colorado 80401

P: 303.278.7650

F: 303.278.7365

/center>

CFC #58209