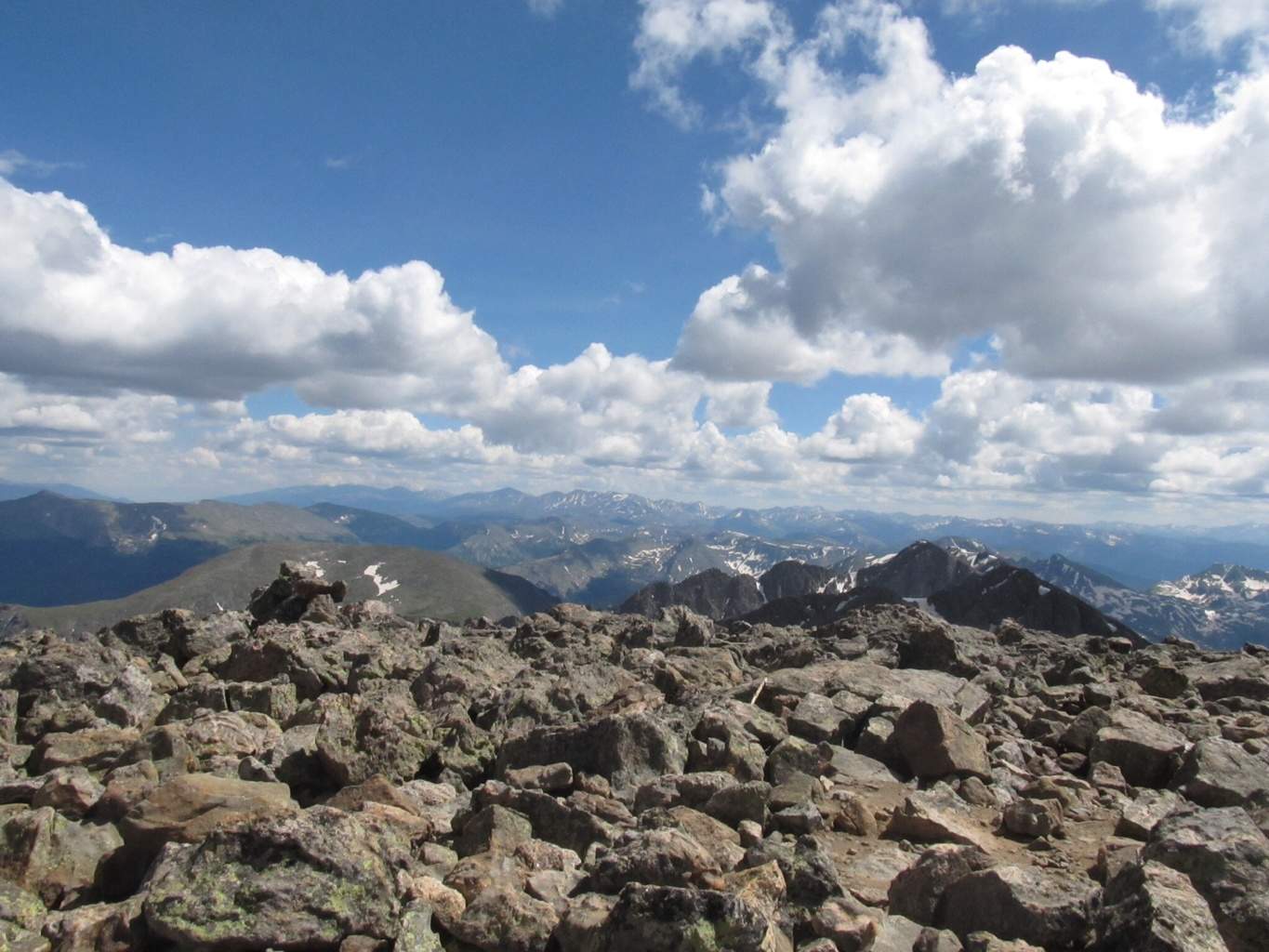 The question of Wilderness has been plaguing my brain this past season.  I've worked trails in multiple states throughout the last three years and I have never encountered as many people at one trailhead, on one trail as I have this summer on Tigiwon road.  Where is the solitude? Where is the new challenge? Where have the great outdoors gone?
I know and understand that the White River National Forest is a destination for many Colorado natives as well as those from out-of-state.  Rob and I have met hikers from across the country and internationally.  I wonder what must go through each visitor's brain once he or she arrives at their final destination and has to park half a mile or futher down the road from the trailhead. Are hikers still excited for their Wilderness experience, even if there are 80 cars that they pass?
On another side of things, you just have to catch the forest on a slow day.  Allow me to recount a Thursday, heading up Halfmoon Pass, traveling up Mt. Holy Cross.
Rob, Sam (shout-out to Mr. Massman!), and I began our hike a little later in the day, the weather and forest reminded me more of a fall day in the Pacific Northwest than anything else, low clouds, a slight cooling consistent mist engulfing us as we hiked into East Cross Creek.  We reached base camp and traded our heavy packs for lighter day packs, including layers, snacks and water.  As we headed up to our final destination, located twenty minutes from the summit, Rob and I walk Sam through all the work we've completed thus far.  We passed about fifteen people at different intervals, asking them questions about where they are hiking from and how they like the trail.  Once we reach the last section of completed trail work, we took a rest to sit and snack. We looked-out to Grouse Mountain, Mt Jackson and a handful of other features across the valley, pointing to the waterfalls and meadows where we want to go, while Sam showed us areas where wilderness rangers have found mass amounts of garbage and old mining equipment.  We weren't planning on summiting, but the weather was clear and we were already close.  We start hiking and begin to karate kick and knock down the "duckies" (cairns constructed by hikers instead of the Forest Service or CFI workers) that shouldn't be there.  We reached the summit, and the top was ours to enjoy. After enjoying the view for a little while, we realized how hungry we were and decide to trek back down to base camp.
Days like these remind me why I am out here, and why I love my job so much.  I know the question of Wilderness is always on the back of my mind while I am out in the field this season, but there are these golden moments that make me feel like the Holy Cross Wilderness is not as highly visited as some other places, and the isolation one seeks can be found as long as you miss the weekend traffic. After this busy hiking season, my idea of the wildness that a wilderness holds has been changed, especially due to the impacts that people put on an area.  But in the end, it motivates me to look for those pristine areas, those rugged ridge lines and less visited areas that still exist, even in Colorado.