Cooking can always be a challenge, but try cooking without a stove, oven, table, cutting board, spatula, your favorite spices, or even the convenience of running water. Here at CFI we have all you need to get fueled up for a long days work of rocking and a rolling out on the trails.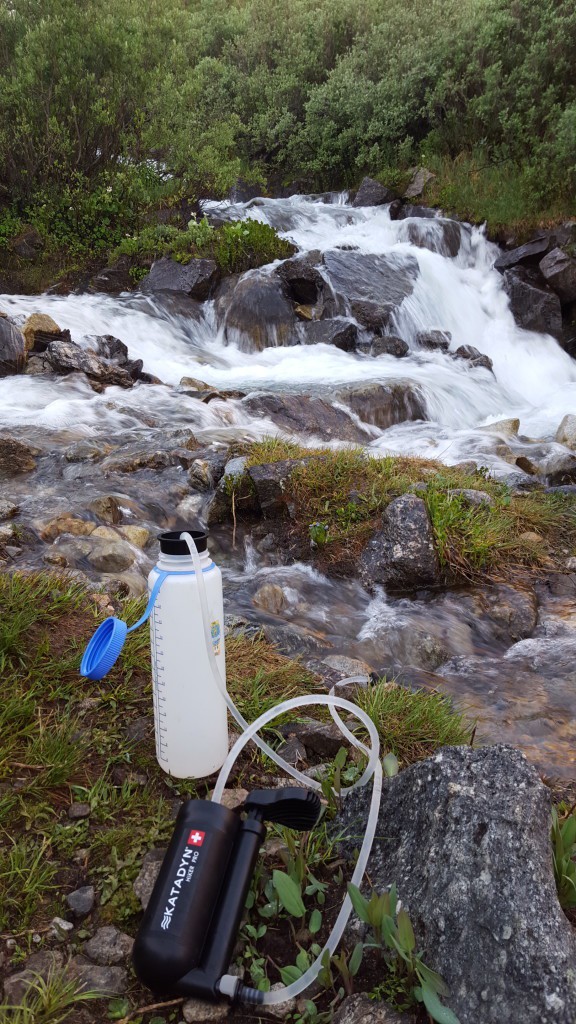 Here you can see how we harvest our drinking water…by hand. The water is already fresh mountain spring water, but there is always a chance of contamination. Please remember to bring a water purification system when travelling in the backcountry.
Ingredients for a hearty pepperoni and veggie pasta meal
1 box spaghetti
1 bag of pepperoni
1 pepper
1 onion
2 tubes of sun dried tomato paste or a jar of your choice pasta sauce
Parmesan cheese (topping)
Instructions: Boil water, cook pasta. Drain pasta and store in Ziploc bag. Add sauce to bag. Saute veggies and pepperonis to get all those greases mixing up. Mix pasta and sauteed ingredients. Enjoy!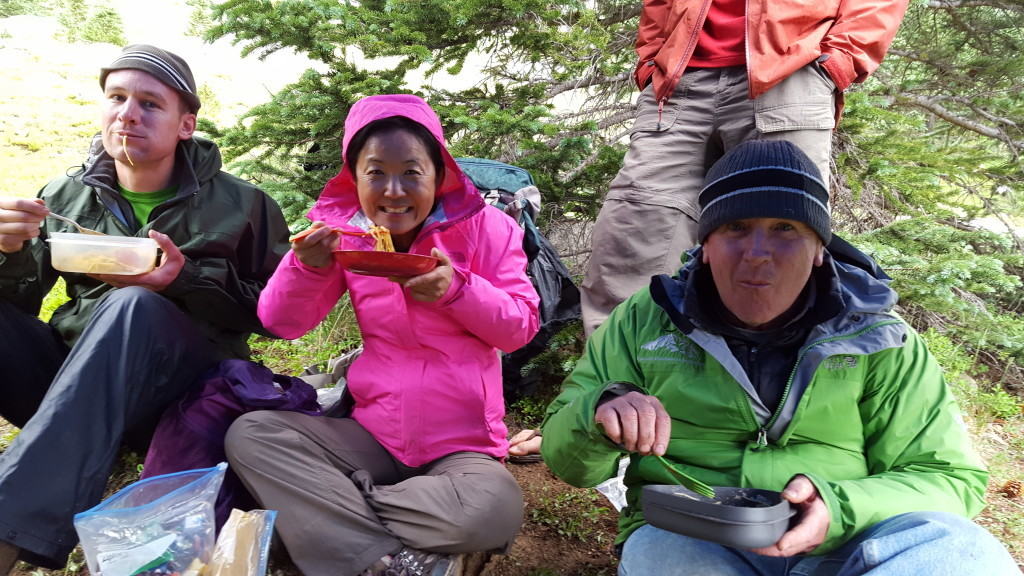 The day is not done until the food is hung. Check the area you are camping in for restrictions, but remember to keep your food away from furry critters. Bear hangs need to be properly set up to hold weight and suspend the food out of reach (bears can climb trees remember!). Bear proof canisters are also an acceptable form of food storage.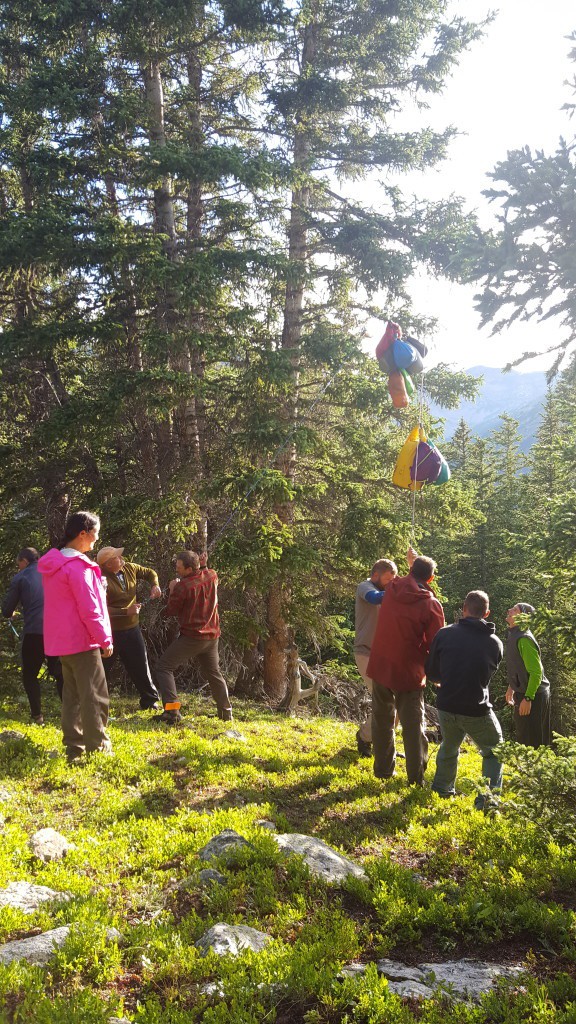 Stay tuned for more backcountry cooking tips!
A huge thanks to our corporate sponsor Katadyn for providing our crews with Hiker Pro Microfilters and their new Basecamp 10L gravity filter!