The end of the season is here. Basecamp is packed out and it's time to clean the "groover" buckets. For an extra hundred bucks, Andy and I volunteered to do this thankless task. Was it worth it? Still not sure about that one. I'm waiting to see if I get pink eye…
But let's back track here a moment. For those unfamiliar with the term, a "groover" is a bucket used to go "number two" in while in the wilderness. It got its name from the grooves left in the back sides of river rafters who pooped in old ammo boxes to protect delicate riparian ecosystems from human waste. We use five-gallon buckets with toilet seats affixed to contain the poop, while the metal ammo boxes are used to collect and burn our toilet paper.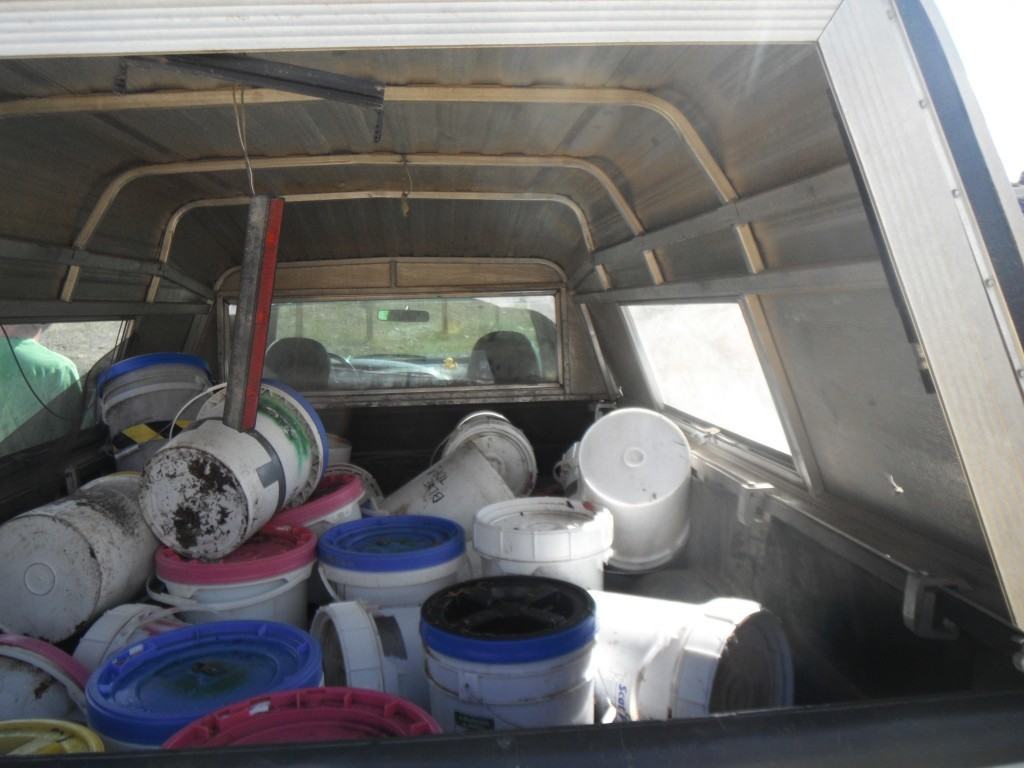 My crew working on North Maroon Peak—12 of us including the youth corps crew—produced about 400 pounds of human waste this season. The Holy Cross and San Luis crews each produced about 300 pounds. It's always great to know our crew was above average in more than just our trail reconstruction abilities! Our wonderful volunteer horsepacker, Wendell, had the task of transporting these buckets of waste down the mountain on his mules during the pack out.
As much as we joke about having to clean out the groover buckets, there is a serious message here. It dawns on me how much extra effort CFI puts into preserving the mountains we call home for the summer. How much of an impact would we have made by not using these groover buckets in basecamp and Cleanwaste "wag bags" when high on the mountain? The alpine soils are extremely fragile, and our human waste would take forever to decompose in these high, cold places.
To keep the Fourteeners from being overtaken by poop "cairns," I challenge every person who hikes these peaks to dispose of their waste properly by bringing a wag bag and packing it out following every hike.