SUPPORT CFI
Every donation counts!
Donations from individual Fourteener enthusiasts play a critical role in CFI's field successes. Gifts match restricted grants, while funding expenses many foundations and corporations will not cover, such as feeding field crews and transporting crews and supplies to remote trailheads.
Click here to donate now
CONNECT
Follow CFI on Facebook

Add us on Facebook! Follow our updates and see our newest crew photos from the field.
Find out how to promote your page too
UPDATES
What we've been doing
Fourteener Challenge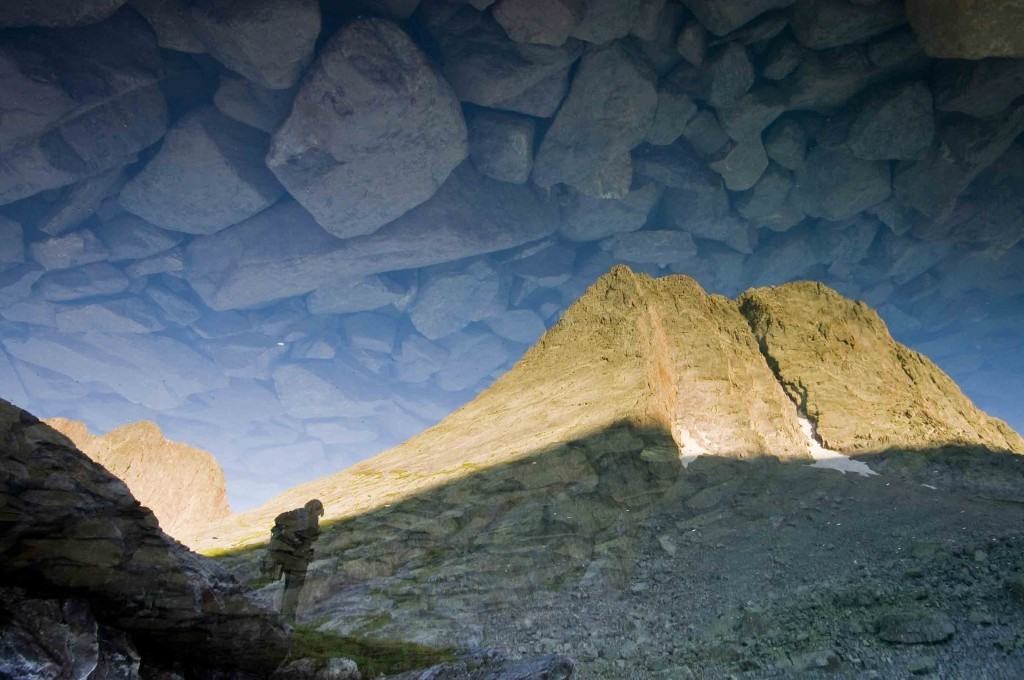 Over the course of the season, CFI hosts a friendly competition: useful as further motivation to check a few more Fourteeners off of your 'to-climb' list, and in helping raise the funds needed to protect them. The Fourteener Challenge is unique to your own ambition and with every climb + pledge you make, you give back and protect each peak's beautiful, unique and surprisingly fragile ecosystem. In return you're eligible for some awesome gear, because we want to keep you climbing in style.
The not-so-complicated nitty-gritty:
Between the beginning of June and September 30, speculate which Fourteeners you'd like to climb and an amount you'd like to pledge per-peak. For example, if you decide to climb 10 Fourteeners at $20, your total donation would amount to $200.  Increase your impact by getting friends, family, coworkers, etc. to match your pledge.
____ number of peaks   x  _______ dollars/peak = $ pledge
As you climb each Fourteener, take photos, post them on facebook, tag us in them– or send them in at 14erChallenge@14ers.org. Check out our social media and Stay Informed page to keep track of where our crews will be this season, and see if you can stop by, say hi, and check in on their progress. The more you keep us posted with what you're doing, the more chances you'll have at some awesome swag.

-or-
Email your CFI Fourteener Challenge pledge to 14erChallenge@14ers.org. 
Colorado Fourteeners Initiative 1600 Jackson St., Suite 352 Golden, CO 80401
Tell us your pledge, why you're participating, and how the Fourteener Challenge is motivating you to give back to the peaks you love.  Keep us updated on your progress throughout the summer. We'll be your biggest cheerleaders.
—–
Prizes and giveaways, done monthly, include but are in no way limited to great gear like backpacks, daybacks, ultra-lite tents, trekking poles, CFI cards, hats, sleeping pads, signed novels and chair kits from supporting organizations and companies like Camelbak, Big Agnes, Osprey, Jansport and LEKI.
When you climb big, you win big.