In order to preserve our mountain streams and rare high-alpine vegetation, we have constructed new routes on San Luis Peak. The social trail runs right next to Stewart Creek and through huge fields of rare alpine poppies and Ranunculus, more commonly known as Alpine Buttercup. Constructing a new route, is only the first step. In order to completely fulfill our mission statement, "…to protect and preserve the natural integrity of Colorado's 14,000 peaks…" we must restore the impact of the old trail.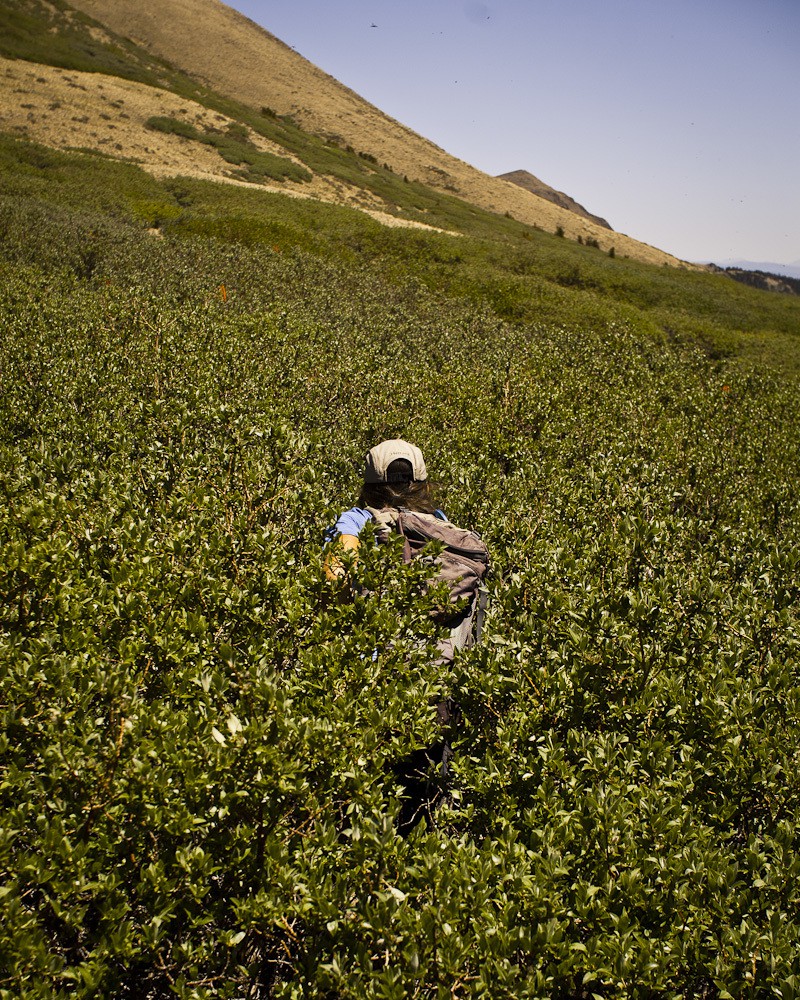 Restoration is a beautiful step in preservation. With our efforts we intend to re-contour the mountain and stop erosion on a trail that began as a footpath of a few summit-bound hikers many years ago. The difference between the old trail and the new trail is that our new trail is intentional. The new trail has been designed with preservation and sustainability as its highest priorities. The social trail merely came to be without foresight of the impacts it would have on the mountain and everything downstream from the peak so eagerly 'bagged'.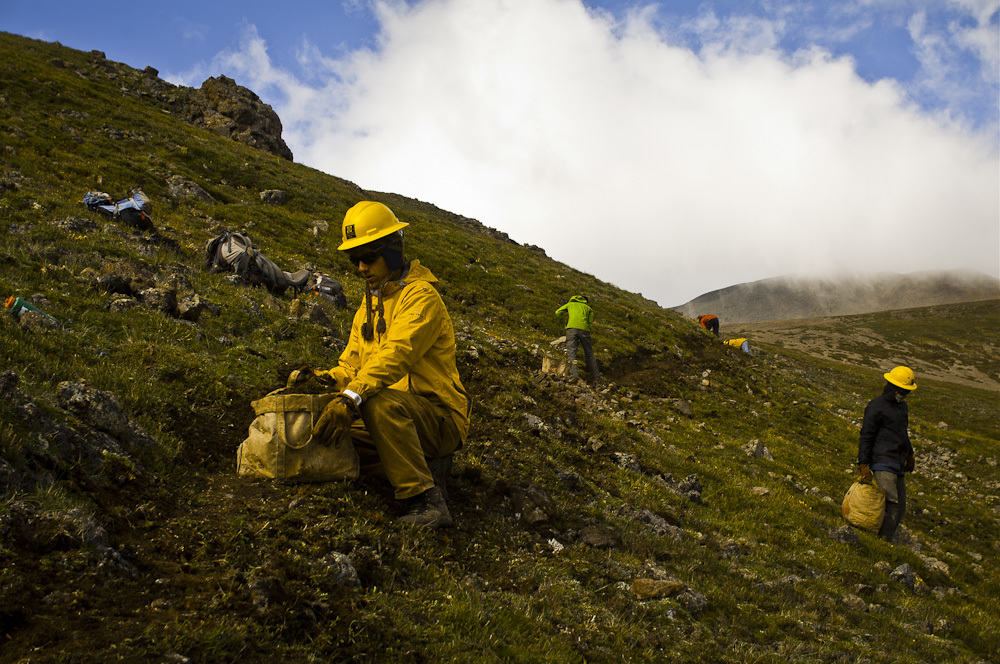 In order to restore the old trail we plant wattle checks or dams in the trail to encourage native species to take root and stop the flow of water, the biggest cause of erosion. In a constructed reroute through a dense patch of willows, we use the lopped branches to make our own wattles by weaving and tying a bundle together to plant in the social trail. We attempt to use most of the byproducts of our construction, including transporting excavated soil from new tread to the social trail to use as fill. In order to restore the social trail in high-alpine areas we hike in straw wattles. It took a team of 11 roughly 12 days to hike all our straw wattles up the mountain.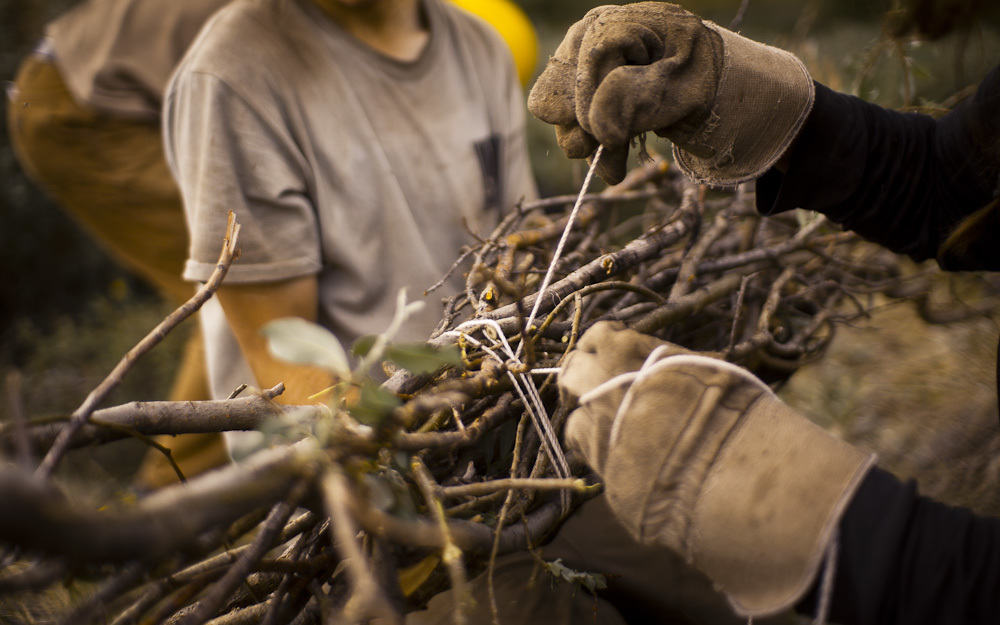 I enjoy the question we often receive from San Luis hikers, "Why are you working on this trail, the old trail is so easy to hike?" Easy being the assumed objective for improving trail. It is a great moment to squash the human ego for a minute and remind ourselves that a trail which has a primary purpose of satisfying our recreational egos should have as its primary purpose be to ensure the resources of that mountain will be around for generations and generations to come; not to be easier on the bodies of the hikers that choose to hike it.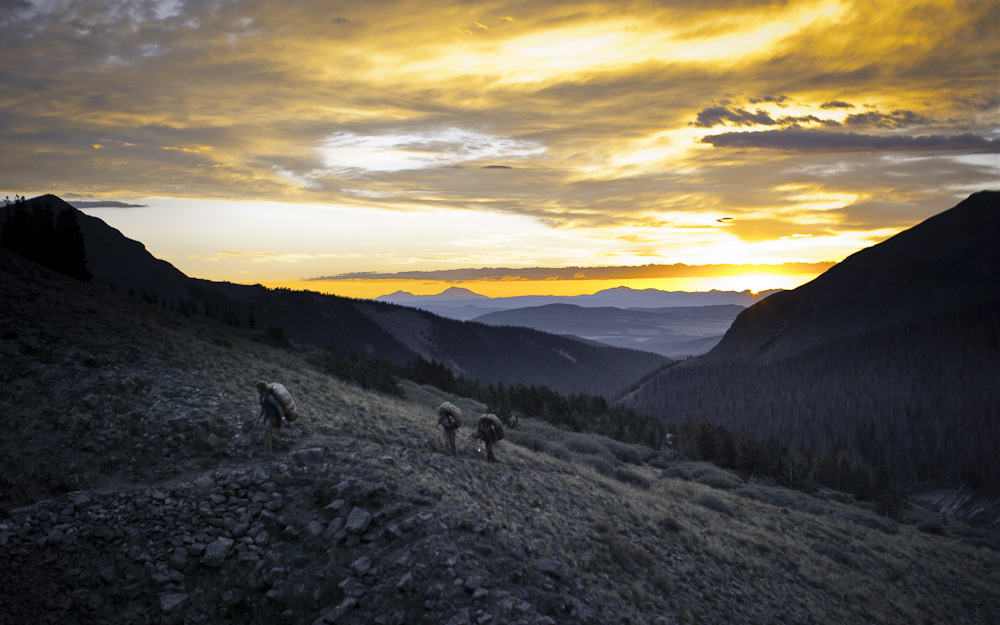 I appreciate CFI's focus on restoration. I believe our efforts can be a model for rethinking the way we view ourselves and our actions in the rest of the world – to not think how things can be easier, but how we can ensure the resources of our earth are not negatively impacted by our chosen use.