Hi everyone! Good to be back on El Diente. This season we have opened the new trail we built last year and closing the old trail! We spend our days restoring the old trail by scarifying the ground, planting lots of plugs, setting check dams, and felling trees to create obstacles. We are essentially trying to disguise the old trail by restoring it back to its original form. Here are some photos of our progress.
This is Joe standing in the old trail before we have restored it.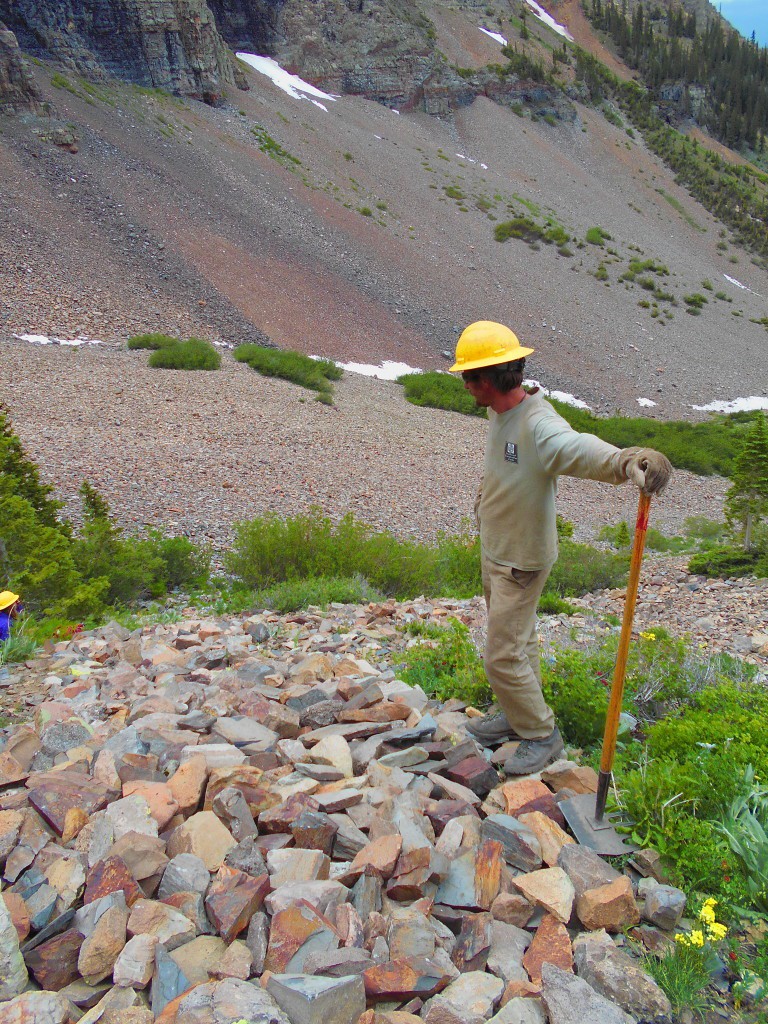 This is Joe after we have restored the trail by fire lining rocks into the old trail to make it disappear!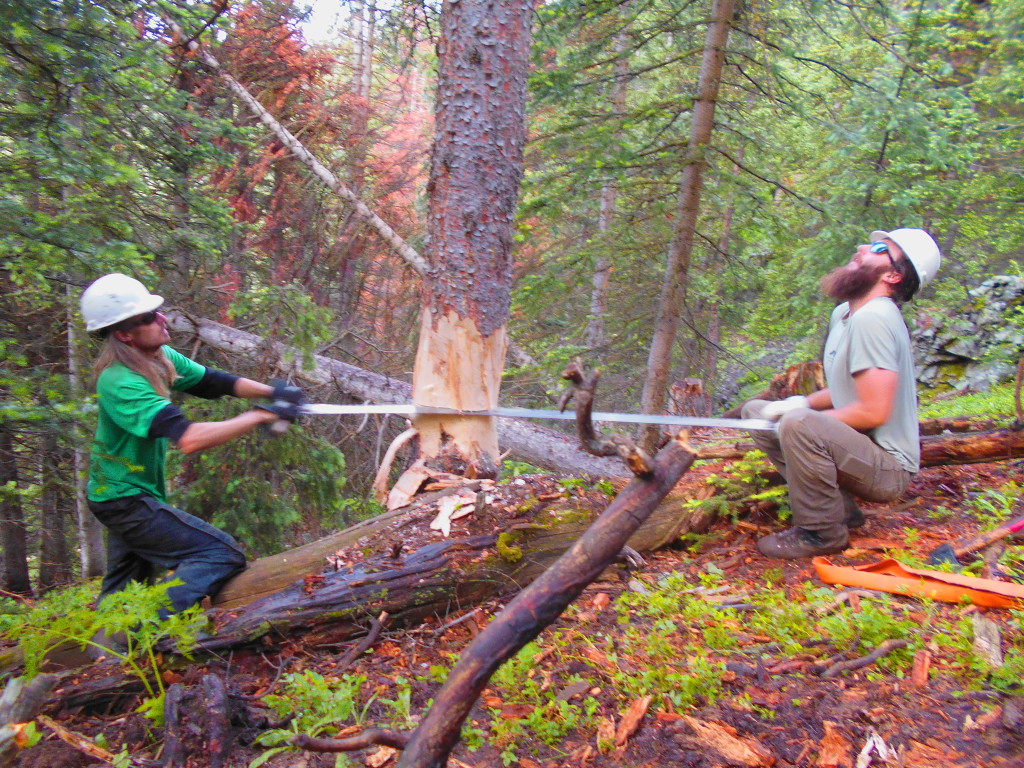 Ben and Tom felling a tree into the old trail. This section of trail is very steep and in any weather becomes a wash. We thought it best to fell trees on the trail to not only deter hikers but to also act as a check to retain soil and eventually plants.
The tree fell. It was a great success!