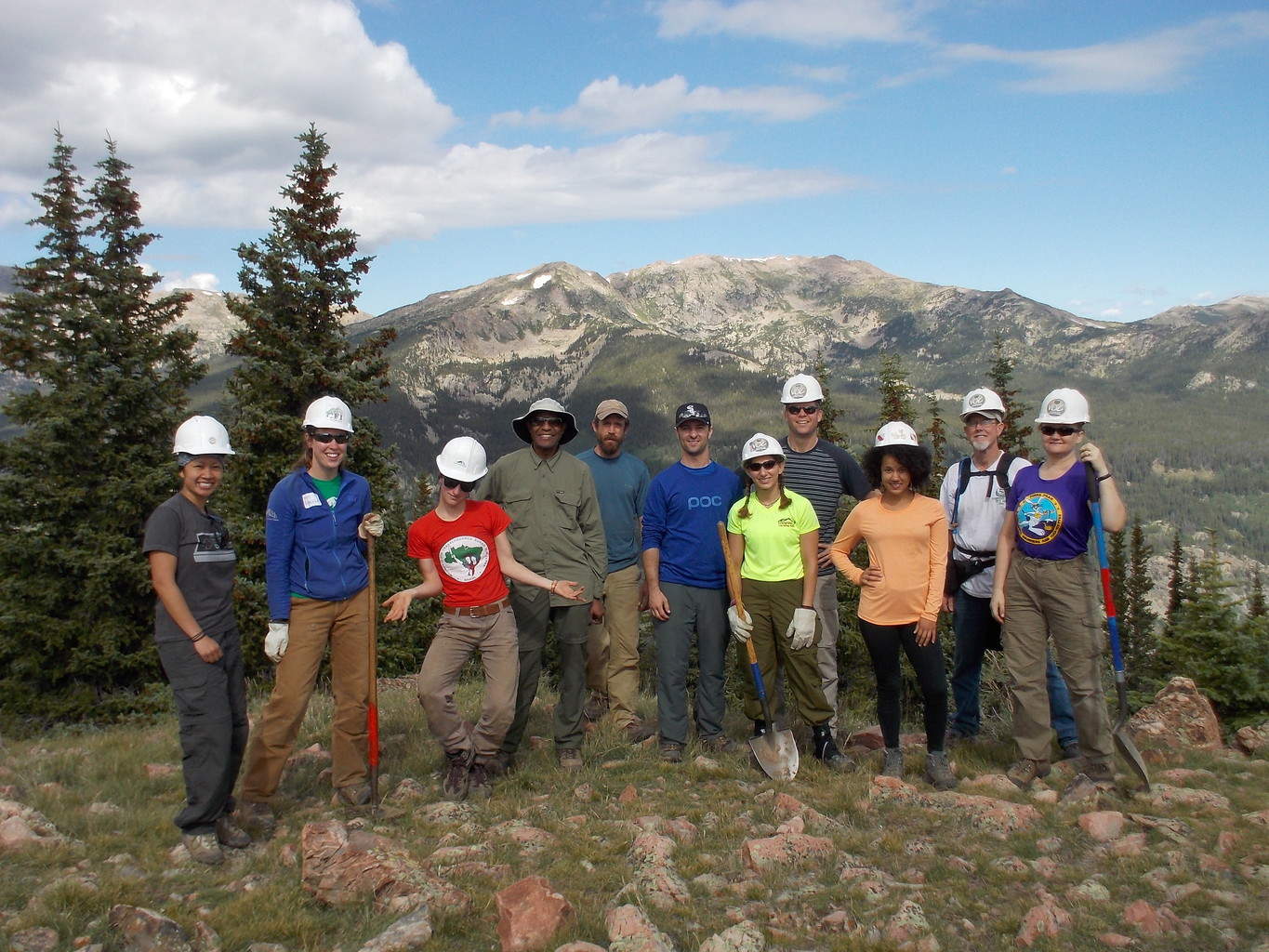 I meet tons of volunteers as part of the Adopt a Peak crew with CFI. I often must introduce them to the importance of practicing Leave No Trace principles while hiking and camping away from human-built areas. Many times I hear "Oh! I never knew that. Now it makes sense!" after I explain why CFI staff and peak stewards ask hikers to stay on the trail to preserve the fragile plants and prevent widening of the trail, both of which amplify erosion, or to keep a leash on dogs in high alpine tundra and wilderness areas to avoid any situation in which native animals are harassed or killed.
The Colorado Fourteeners Initiative strives to restore and preserve highly impacted trails, which includes respecting the fragile alpine tundra and wildlife that comprise the alpine ecosystem. We must show visitors who wish to experience the outdoors of Colorado that they are not the only ones using these mountains.
Trail work on the Fourteeners in Colorado is heavily focused on controlling the erosion that occurs by hikers. Hikers walk off-trail or alongside it to wait for other hikers to pass, to avoid walking in mud, water, and snow, or to make their hike seem shorter by cutting switchbacks. With just a few footsteps off-trail, the tundra vegetation is often destroyed, and the soil is no longer held securely on the mountain. Large amounts of soil then slides down the mountain with water and snow-melt. This effect is amplified each time a hiker walks off the trail, even more when many hikers walk off trail. This results in the trails widening extensively. The less vegetation left on the mountains, the more the mountains themselves disappear. This is why education of visitors is so important.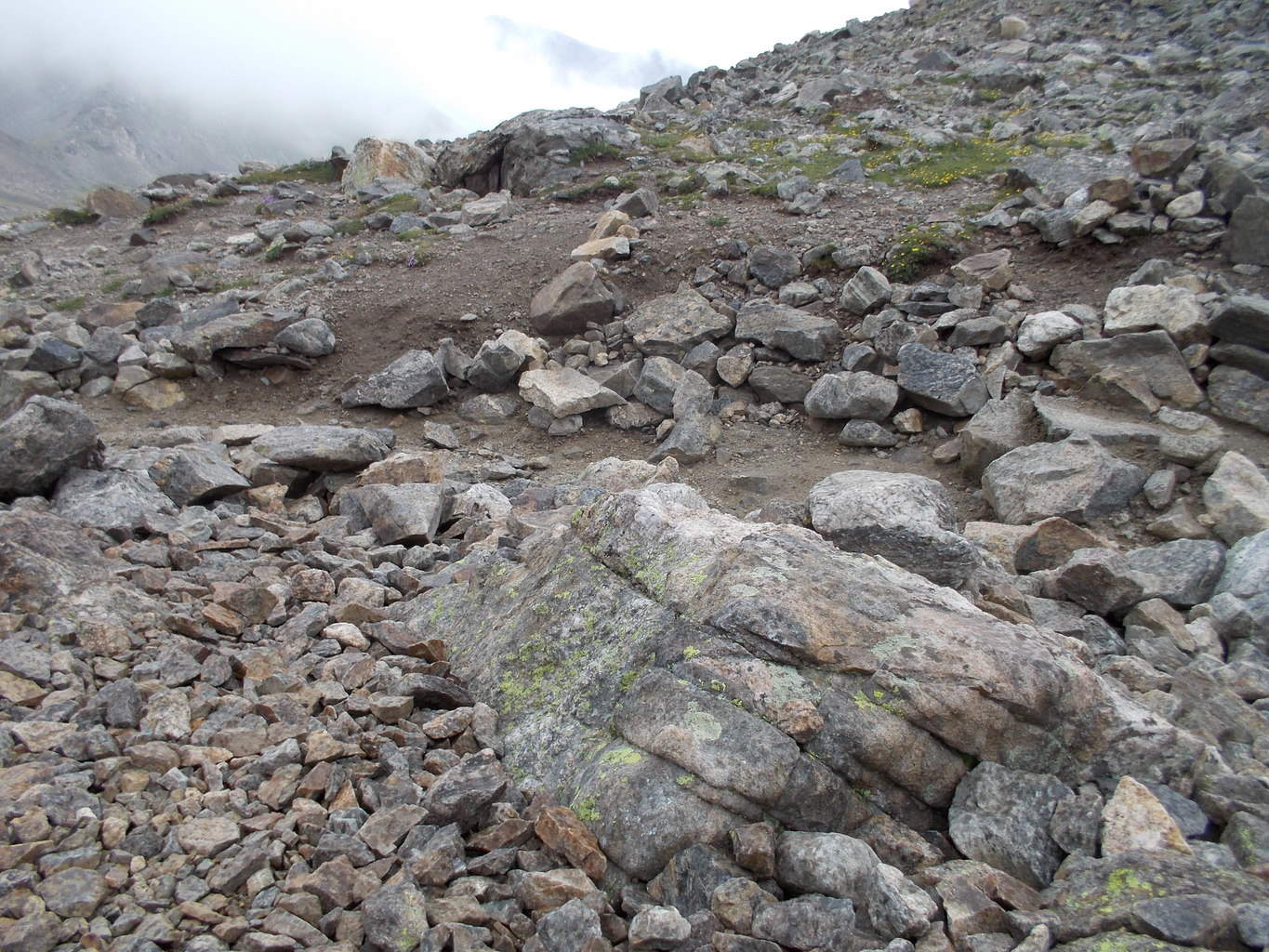 While leading volunteer projects is primarily what we do, education always supplements the trail work we accomplish. While working with the volunteers we will point-out the effects of constant erosion, often human caused. Afterwards, volunteers leave with a whole new perspective about hiking and the amount of work it can take to mitigate human impact. I believe this significantly helps get the word out on how to treat the Fourteeners in Colorado. Treating the mountains with respect and staying on the well-built trails CFI has completed will go a long way to ensure the preservation of these awe-inspiring landscapes.