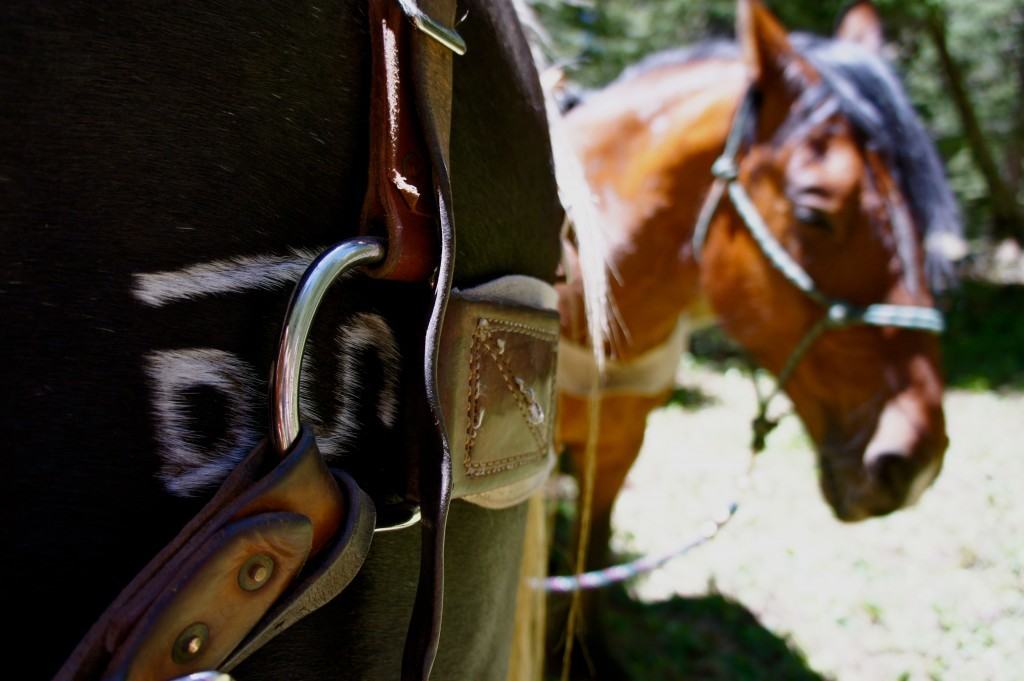 We hike in, lopping branches the whole day, arms length for the horses. It is nearly 6 p.m. and we woke at 5 a.m. in order to catch the train from Durango to Needleton. We slowly make our way deeper in, feeling the heat radiate through our clothes and into our pores. Our packs are weighing hard on us and we still have at least three miles to go. We saw and lop until we cannot possibly go any further. The sun has since dipped below the lowest peak. My shirt is dripping wet, once from the heat and cooling me down, but now giving me goose bumps. We make camp and fall into the nest in the earth that we have created. The moon brings on a bright night filled with clumsy, inconsiderate mountain goats. I assume the weather has brought them down as well.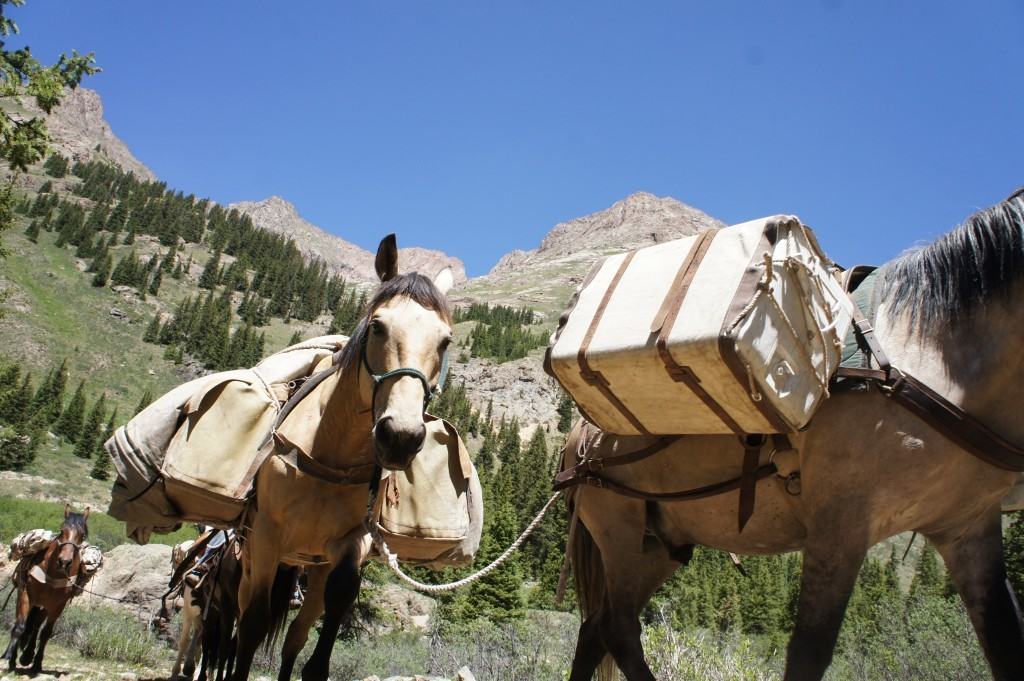 We sleep in but still rise before the grass has fully dried of its dew. Just as we agree on the best spot for this years Chicago Basin crew basecamp, the horses file in, eight packing with three riders. It is nice to see a couple new faces. The heat has clearly drained these 2,000-pound creatures a bit as well, along with the 140-plus pounds they each carry. Load after load continues to arrive each day just before 1 p.m. This goes on for three days. Unload, organize, rearrange, and repeat.
Basecamp is nearly complete. Now all that is left are a few minor details: setting up the giant canvas tent, putting together the water filter buckets, organizing the food and cookware, setting up the groover, digging a large sump, laying out the solar panels to charge, assemble the electric bear fence, charge up the radios, create a trash and compost bucket, set up a tarp for the tools. I think that's it. Oh! And set up the slack line for some fun.
The days spent receiving loads, organizing all of the goods, and drinking gallons of coffee have been nothing short of fabulous. All of these moments spent with a new life friend, Val. There is something about living, waking, and retiring in the wilderness with someone else.  You quickly learn the phases at which the moon is at and the time of day based on the blazing sun's alignment in the sky. To be able to share these hours with another makes it all that much more a miracle. The power of the weather lifts us up and brings us down. I would not want to live this summer any other way.