SOLD OUT!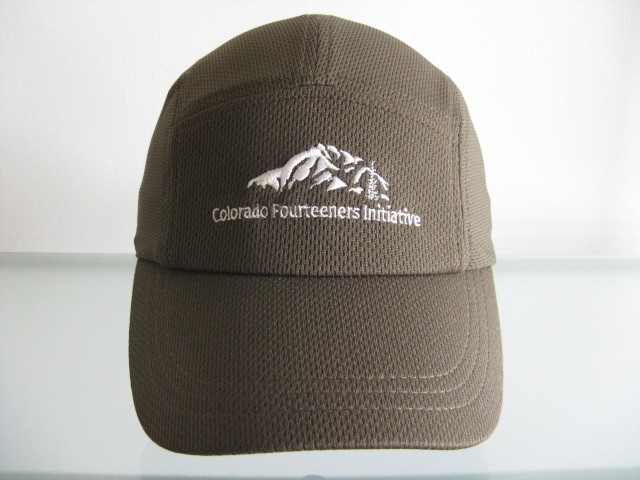 Check back this summer for a new limited release CFI trucker hat. The caps are currently being produced and should arrive before the hiking season kicks off. Thanks for your interest in representing CFI around town and on the trails!
Colorado Fourteeners Initiative is so focused on our mission of preserving and protecting the unique natural resources found on Colorado's Fourteeners that we have neither the time, nor the staff, to sell a variety of Fourteener-related products. Good thing there are a lot of companies that do! The following vendors have pledged to donate a share of their proceeds on Fourteener-related merchandise to CFI to help fund our work:
Sells a variety of Fourteener-related shirts, caps, patches, mousepads, screen savers, etc.
Sells playing cards, postcards, calendars, and lots of other merchandise with photos of Colorado Fourteeners.
Has developed pocket-sized maps with route overlays for six popular Fourteener peaks on the Front Range.
Sells chevron patches for all 14ers and larger patches for each of the 14er ranges. An impressive 14% of all sales are donated to CFI.
Sells replica summit benchmarks for each of the 14er peaks.
Register CFI as your favorite charity and 0.5% of all sales you make at smile.amazon.com will be donated to CFI. All the same products and prices as are available at amazon.com, but with the donation being made to CFI.
Donating 5% of sales for the 14er Bundle.
If your company sells Fourteener-related products and wants to partner with CFI, please contact the office at 303-278-7650 or cfi@14ers.org.