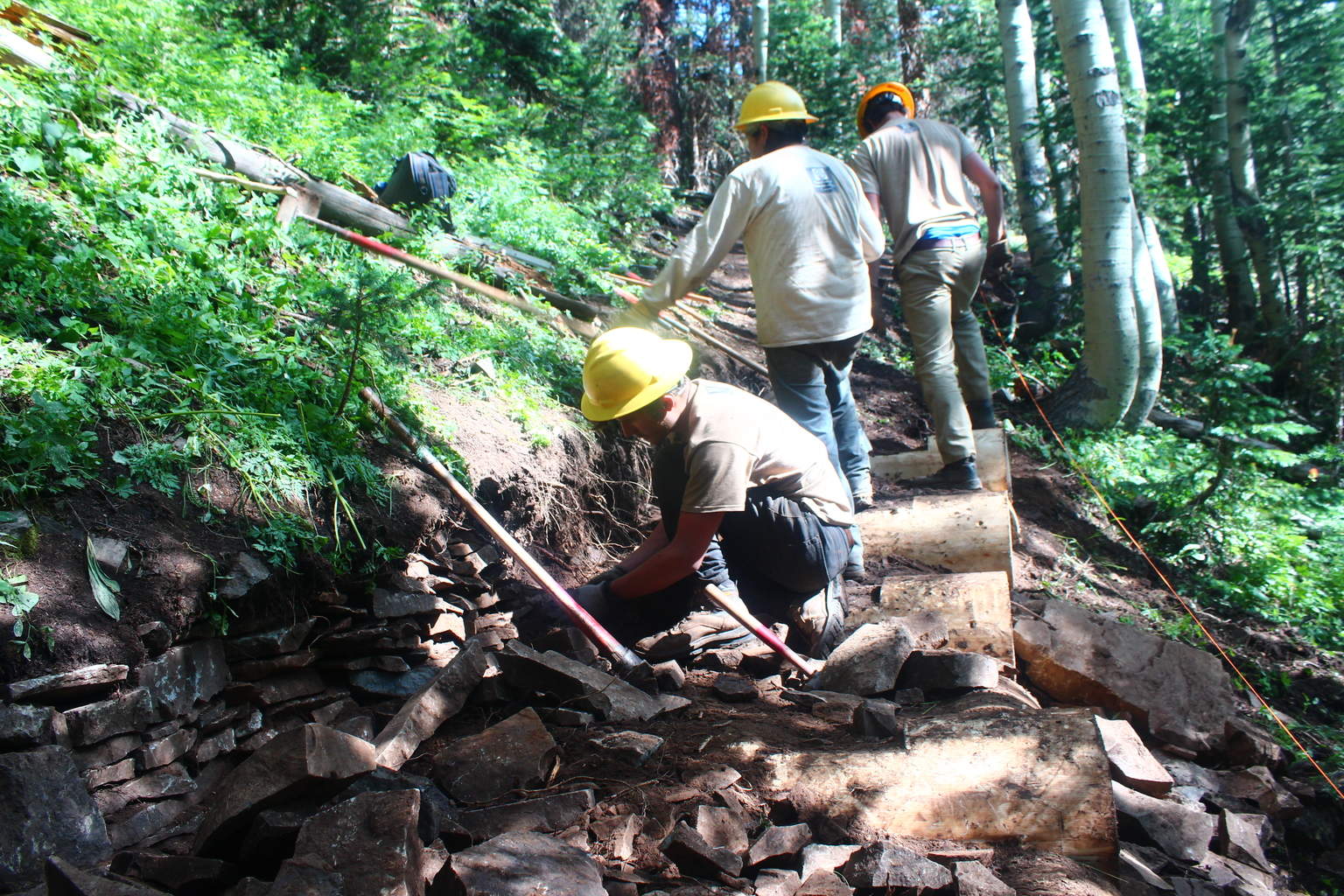 So here we are, already at the beginning of August! The summer goes by quickly in the Colorado high country, probably because it only lasts for about 10 weeks. We are about half of the way through our project, considering the time we are given with our SCC (Southwest Conservation Corps) crew to complete it. It's hard to believe that they are only here for three more hitches! To date we have completed about 2,500 out of 6,500 linear feet of new trail, with some major timber structures along the way.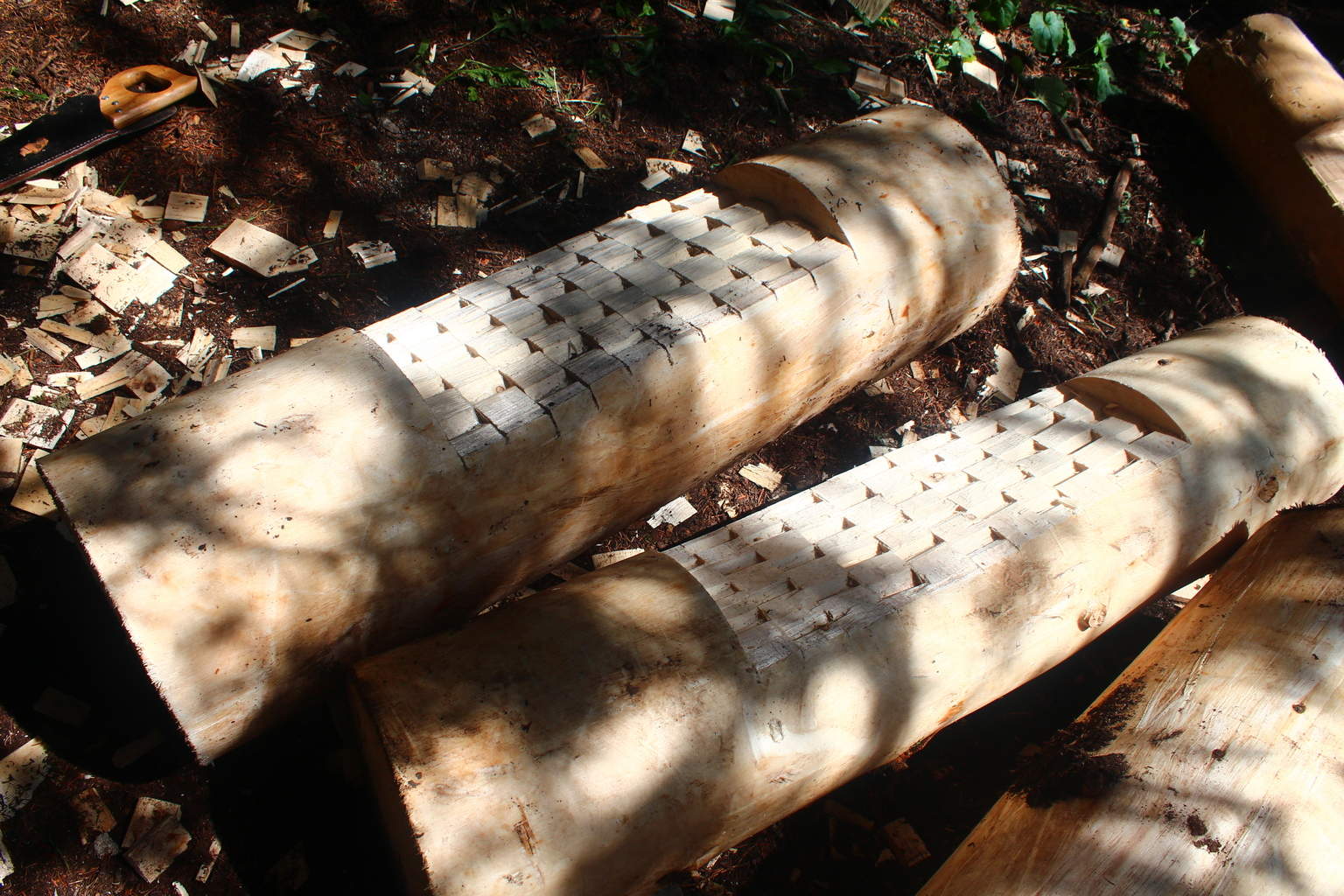 We are deep into the timber work at this point. It has proved challenging, as was expected. But it's nothing that myself, my co-worker, and our awesome SCC crew can't figure out! Minor modifications have been made to our original designs as construction moves forward. However, the trail is turning out really well, and will be a vast improvement to the existing route below it.
It turns out that using primitive tools in the backcountry is extremely time consuming, labor intensive and tedious work! The process includes felling large spruce trees with a cross-cut saw, limbing the trees with an axe, stripping the bark with draw knives and axes, bucking a 50+ foot tree into 2ft. and 4ft. sections, planing a stepping surface on the "step logs" using wood chisels and a mini-sledge, and then transporting all of the building materials to where the structure needs to be built. Then we start excavating and building the structure. If something breaks, you can't just run to Home Depot and get a new one (you could, but you would have to hike 3 1/2 miles to the truck, then drive 2 more hours to Durango, and then come all the way back) Instead you have to improvise. Creativity and resourcefulness has been of the utmost importance on this project and will continue to be.
Until next time, the challenge continues!