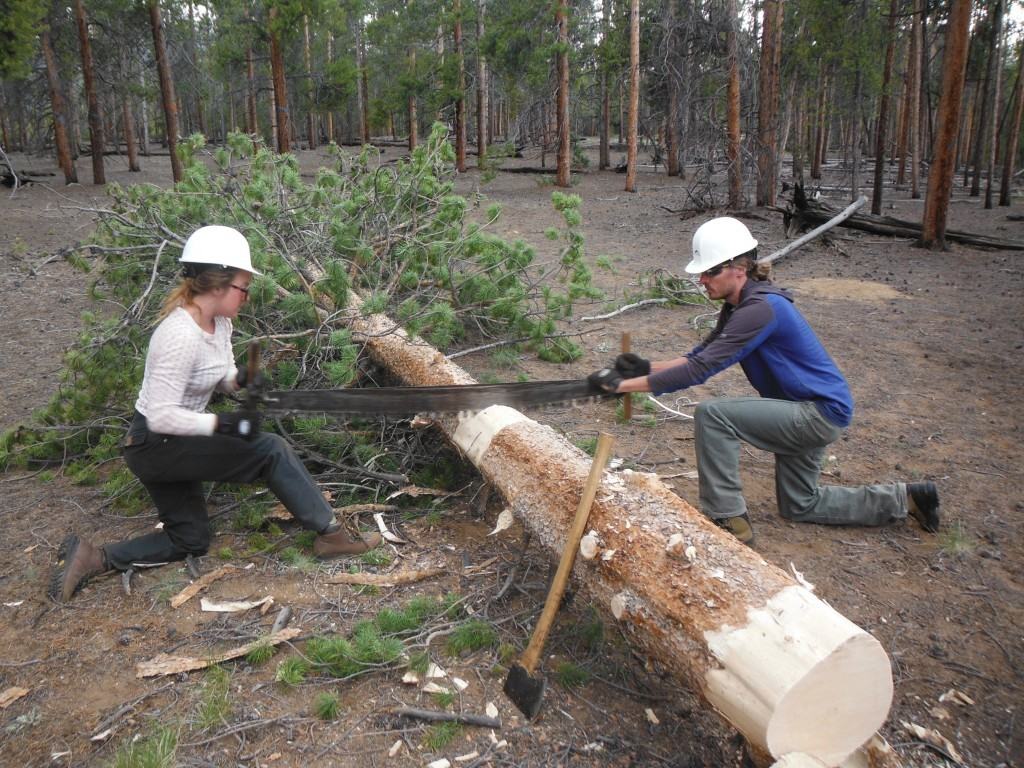 The 2014 trail season has begun! This season my co-worker, Miriam, and I will be breaking ground on a two-year project on El Diente Peak. This remote peak is located in the Lizard Head Wilderness southwest of Telluride. Because it lies in a wilderness area special regulations apply to the tools we can and cannot use to complete our project. Here are a couple quotes on wilderness:
"For me and for thousands with similar inclinations, the most important passion of life is the overpowering desire to escape periodically from the clutches of a mechanistic civilization. To us the enjoyment of solitude, complete independence, and the beauty of undefiled panoramas is absolutely essential to happiness"
–Bob Marshall
General Definition of Wilderness: "In order to assure that an increasing population, accompanied by expanding settlement and growing mechanization, does not occupy and modify all areas within the United States and its possessions, leaving no lands designated for preservation and protection in their natural condition, it is hereby declared to be the policy of the Congress to secure for the American people of present and future generations the benefits of an enduring resource of wilderness."
-Section 2(a) Wilderness Act
Mechanized and motorized devices are not allowed in areas designated as wilderness.  Our project requires us to use timber as the primary construction material to build the new trail and we are not allowed to use chain saws for our project. As a result of these regulations we recently had to get certified by the Forest Service on the proper use of cross-cut saws for our project. In this two-day class we learned all about the use of traditional tools for felling, bucking, notching, and constructing trail features.
We are both excited to be challenged by using basic tools to construct a new improved trail, and to carry on traditional skills used by past generations, all while continuing to protect and preserve our limited and precious wilderness.