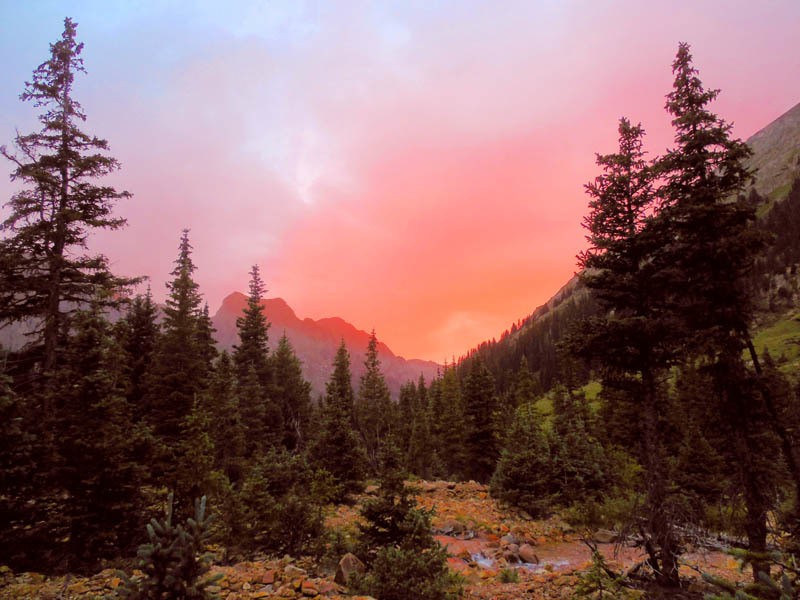 "Each landscape allows or inhibits perspective, and that creates the culture."
                                                  -archaeologist, Tom Windes
I am sitting outside the basecamp tent, watching the rabbits chase each other underneath the goat-wool-strewn spruce branches. We have been visited nearly each night this hitch by a solitary baby bunny–just curious, checking things out, maybe trying to get out of the rain.
This is the last night on the mountain for this work week, so that means dinner is made of all the leftover perishable items–vegetable soup made of produce from two different gardens. Last night it was lamb meatballs. Other times it's been salmon burgers, fresh baked cookies and flatbread, homemade corn tortillas topped with breakfast fixings, stuffed peppers, nachos which we all sat on the floor and shared. We do not mess around when it comes to deliciousness. After a hard day's work, nothing is better than sitting down to a good meal.
The life we live during the trail crew season is often perpetuated by routine. Ten days on the mountain. Five days in town. Two train rides. Repeat. On the mountain I set my alarm for 3:30 a.m. and make it to the basecamp tent by 4 a.m., and out the door by 5 a.m. I make the same breakfast and pack  my bag in the same way. Hike, stretch, roll rocks. Eat a snack, rest, hang out with the goats. Rush down the trail getting pelted with rain and/or hail, make it back to basecamp for hot tea. We talk about the day's work, hiker interactions, goats and marmots, the weather, food, and what kind of beer we're going to drink when we're in town. Then on to dinner, of course, dishes, more tea, and then time for bed before the sun is down. The only stars we see are in the morning as we stumble up the trail. Without a headlamp, I feel even more connected to the world surrounding me, as we are all blanketed in darkness–flora, fauna, stone and stream. I keep my eyes on the ridgeline against the horizon that I know so well and love so much, as it promises daylight with the slightest pale blue glow.
It's a simple life, full of awareness. Awareness of our bodies, our surroundings, and each other. There is no room for falseness. Lungs and muscles labor to an intensity that is humbling. We require base things such as warmth, hydration, nourishment, rest, durable clothing, functional tools, and relative comfort. We receive immense satisfaction, pride, strength, tough skin, a high pain tolerance, useful and awesome skills, companionship, an intimate knowledge of wilderness. There are so many things about life to be learned and understood through trail crew that it makes the seasonal assimilation back into civilization pretty rough sometimes. Most of us wander, make plans for short chunks of time, and often end up returning to CFI. There's just nothing like this experience and the people I get to share it with, and the places I get to temporarily inhabit and know through and through. Every day I am aware of how lucky I am and how precious this is, and I try to soak it all into my body for keeps.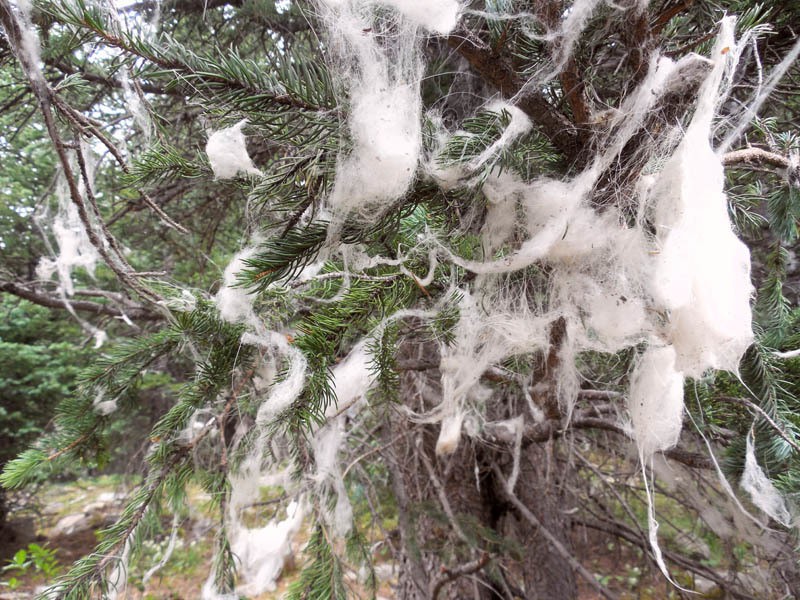 It's the same Basin, the same camp, the same trail, view, lakes, work. But it's not. Every day it's different. The river swells and shrinks, light and clouds dance all over these peaks, there is a dusting of snow up high, the eastern faces of the mountains turn red with the fading light of the setting sun, or the sky is being split by lightning. Flowers come into their own one variety at a time before silently dying to make room for the next round. The goats lose their wool and grow it back, the kids grow larger, the pikas become ever more industrious as winter approaches. The rain washes silt over our trail, showing us how to build. Sometimes the stones set easily, and other days it seems like I've never seen a rock bar in my life. 
All the while, I know this is just a moment in time. We're just another crew of folks swinging a pick and a hammer like the miners a century before us. The same space is being used for something different, something more conducive to our time and humankind's evolving values. The train that takes us through the valley was built to cart ore between Durango and Silverton. Now it transports tourists, hikers, boaters, etc. Deeper in the Basin, the same routes are being used, our boots treading on the same earth as our predecessors. Mine tailings, metal scraps, and the rotting bottom stringers of what is left of log cabins are visible remnants of past industry, acting as story-telling ghosts. Old footpaths can be seen leading to and from some of the larger mines, often ending arbitrarily. 
Most people these days are interested in the trails that lead to the 14,000-foot mountains. And that's why we're here—to harden the trail for the mountain, using its own building blocks to ensure that we, in our human nature, do no destroy the very thing we set out to see. Preservation of wilderness was not the particular value of the miners, and it shows by what they left behind. It's interesting to see the history, but now we know so much about the fragility of the alpine ecosystem that it is our responsibility to help maintain the integrity of these places, and even more important—to find the place within ourselves that WANTS to, that sees US as part of it, and knows the rewards are universally beneficial.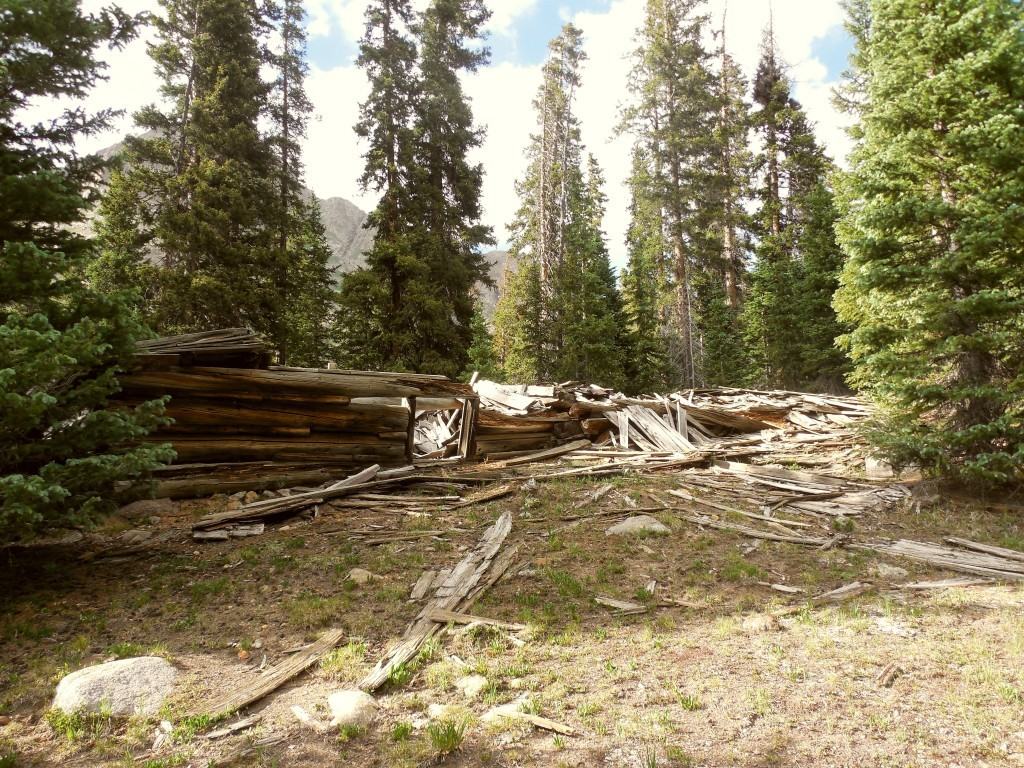 Spending time in and with wilderness is imperative to the health of the human soul, as it allows us to connect with the wild parts in ourselves and acknowledge that everything on this planet is connected in some way. Often we feel as though we need to accomplish something of societal value, but the wilderness requires the opposite. We don't need to change anything or make our mark, we just need to use our senses to perceive. Everyone experiences the 14ers differently, as I have heard many stories passing hikers tell. It is important that each person gains the knowledge of the mountains in their own way, so that it may reach the heart and turn into wisdom. These trails are access points to a much larger experience, where we can commune with the wild world and find our part in it. It is nearly impossible to return unaffected.
I am not in control here and I don't want to be. I want to listen hard enough to be able to hear when the mountain is speaking. I want to be quiet enough to hear my spirit responding. I want to be aware of patterns and cycles, and to fall in step with them. I want to leave this place knowing that I did my best, that I loved every moment as much as possible, and that I will return.         
Carmen Rafdal