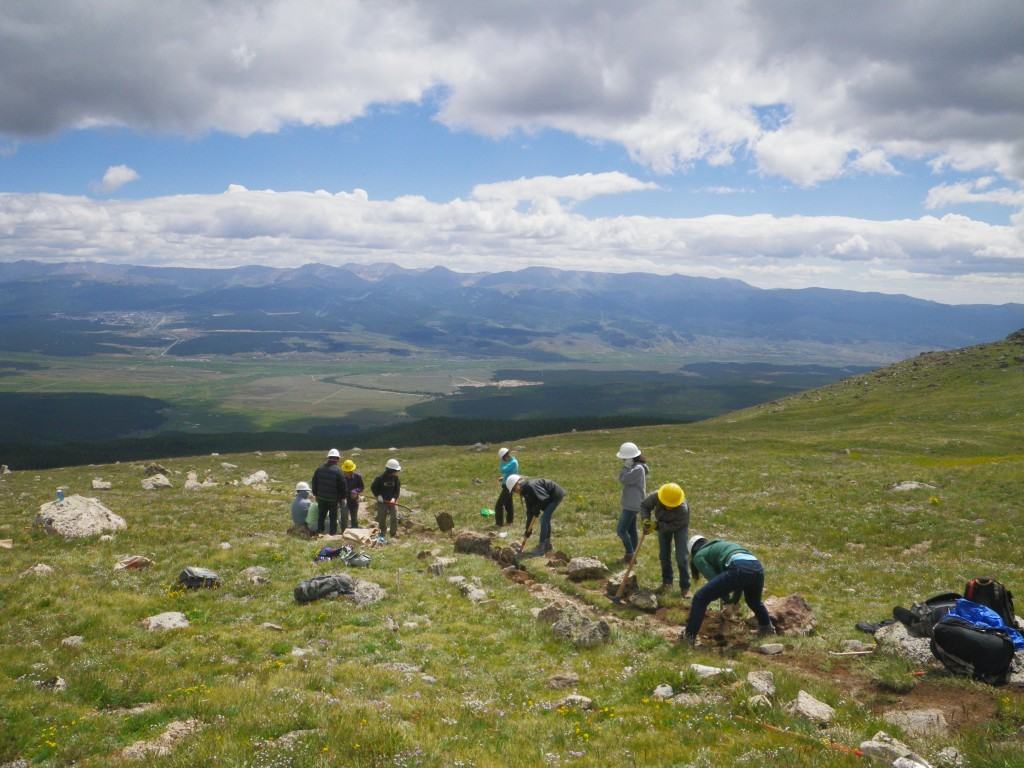 Tim here reporting in from the Roving Backcountry Crew. Over the past two weeks the RBC has lived up to its name, hitting three separate 14er trails in nine days.
We spent several days last week on Mount Massive with a summer camp group from long-time partners Sanborn Western Camps. I was highly impressed with this group of youngsters as they transplanted grasses and built steps on the summit trail right alongside our seasoned backcountry veterans. Last Friday we hiked up the Grays and Torreys Peaks trail with a group of volunteers from Encana. We built steps to control erosion and had a great office view of the sister peaks all day. Most recently we spent some time at Mount Bierstadt working on restoring the braided trails that stretch across the high tundra.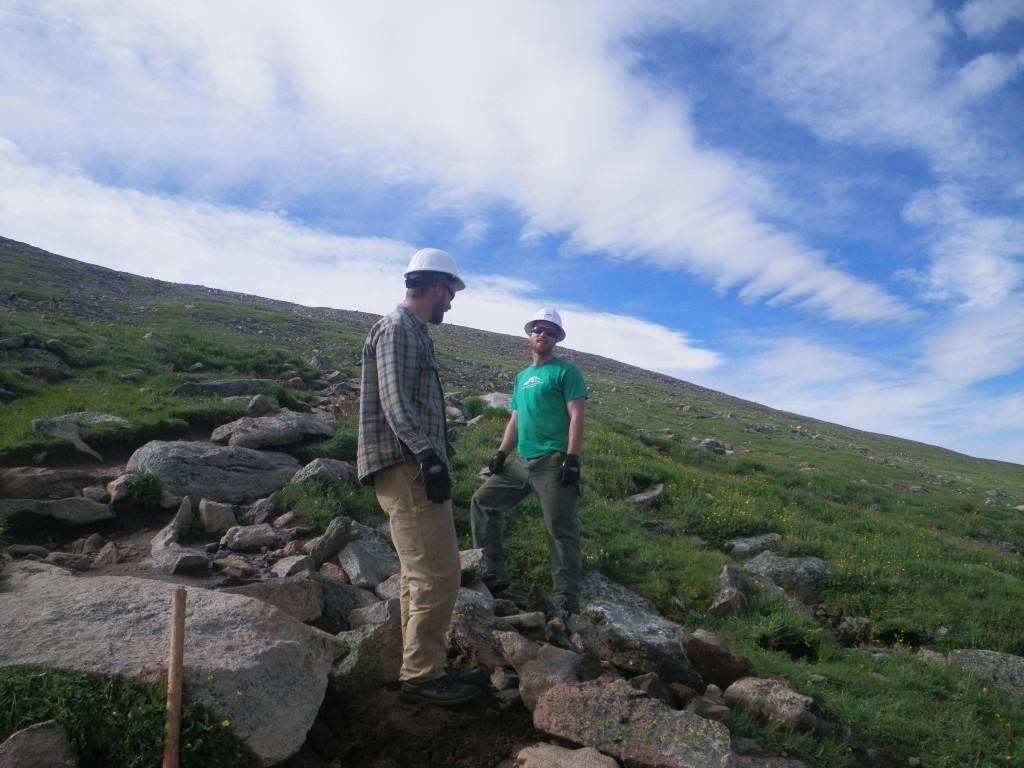 The summit season is in full swing and we watched nearly 1,000 hikers head up to the peaks of these high mountains in the past two weeks.The 14ers of Colorado are new to me, but I am quickly learning about the deep sense of pride and respect that people have for these mountains. I saw people hiking the peaks who were over 70, as well as kids younger than 10.
Building trails is often a thankless job, but you wouldn't know it on a 14er trail. Everyone I've seen has been thankful for the work we do, and it motivates us to keep heading up the trail every morning. Everyone comes to a 14er for their own reasons. I am really enjoying being a part of that experience here in Colorado this summer.
Tim Carroll