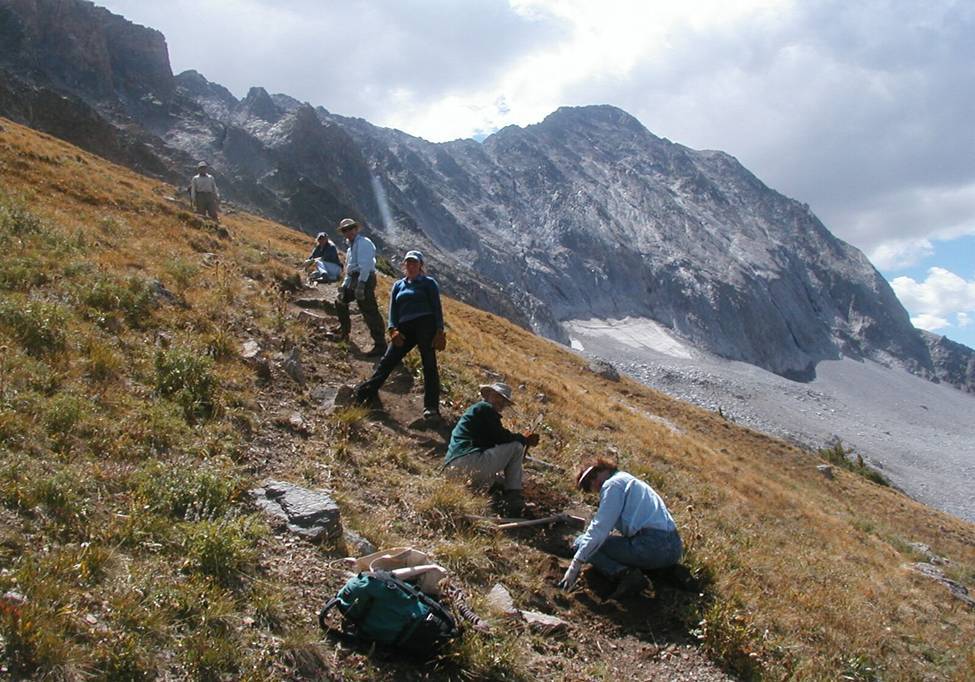 It's the time of the year, the end of the field season.  There is a light at the end of the tunnel, an end to the constant trail-work and strenuous hiking.  Although I have had a great experience this summer, I look forward to a break from the sun beating down on my reflective helmet and the chapped lips from a wind-scoured day.  It is easy to get burned-out near the end, to want to put your head down and wait for the end of the season to come. During these times, I find energy in reflecting upon the summer and everything that has been accomplished.
Sometimes, it is hard to keep a positive attitude when working on the trail while one thousand hikers pass you by, asking "Are you building an elevator?" or "What are you mining for?" While I'm always one to appreciate (what I hope is) humor, I find it difficult when people seemingly fail to understand the significance in the work we do. To rejuvenate my spirit, I think about the eager faces of volunteers seen at the trailhead, ready to play the role of stewards and workers for the day. Most of these eager faces met us along the heavily-trafficked Front Range peaks, where their helping hands are vital.
The one project that I keep coming back to is the Capitol Peak trip with our CFI volunteers.  This project reminded me why I do trail work.  Being able to spend time and serve as a caretaker for the scenic and secluded Aspen-Snowmass Wilderness is the heart and soul of this kind of work.  Best of all, we got to work with a dedicated group of volunteers, and they were up for any task thrown their way.  That type of volunteer gets me inspired to continue to work in these gorgeous landscapes and with these gracious people for years to come.