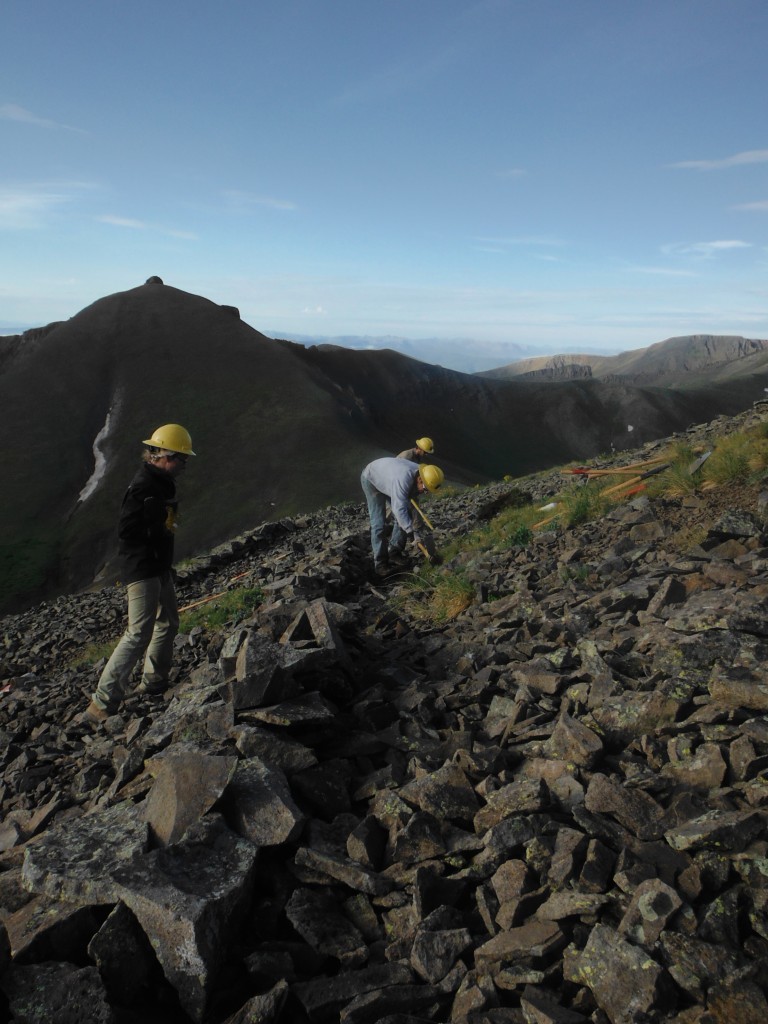 This year on San Luis Peak our project site is two miles above tree line. That means two miles from safety during a thunderstorm. That means we start hiking at 4:30 a.m. every morning.
Part of the job hazard is weather. The majority of our work occurs in monsoon season. Every day we look at dark, menacing clouds roll into a clear blue sky and collide into each other. Sometimes the dark clouds turn again to clear skies not 10 minutes later. Other times they stay, brew into intense storms and spit out thunder and lightning faster than you can think, "Maybe this one will roll out, too."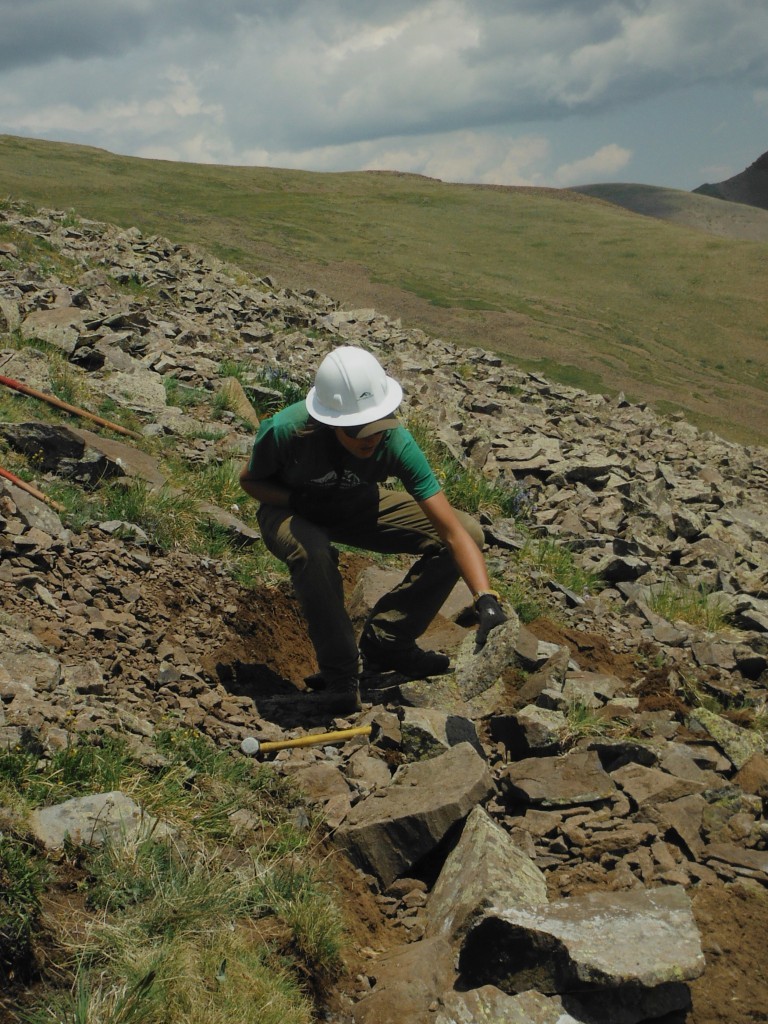 It is our job to assess this danger every day and to always make a safe call. We have 12 lives in total to account for. We try to differentiate between real threats and clouds that will soon pass. Sometimes we call it early and hike to safety only to have no storm materialize. Other times we wait too long and have to run down our escape route with lightning striking and thunder crashing all around us, hard rain hammering our bodies, drenching ourselves and everything we own. I'm not sure any rain gear can withstand storms like that. We try to find the balance. Every day the sky looks different, but the same and unpredictable.
In his famous guidebook, Colorado's Fourteeners, Gerry Roach writes, "Colorado is famous for apocalyptic lightning storms that threaten not just your life, but your soul as well." Something Gerry Roach doesn't know anything about, however, is standing in the exact same mile of trail at nearly 14,000 feet day after day, hoping again and again that the universe will spare you the perils of being in the same dangerous situation you chose to be in the day before. Playing Russian roulette with lightening is an experience that jades you to the dangers that threaten not just your life, but your soul as well.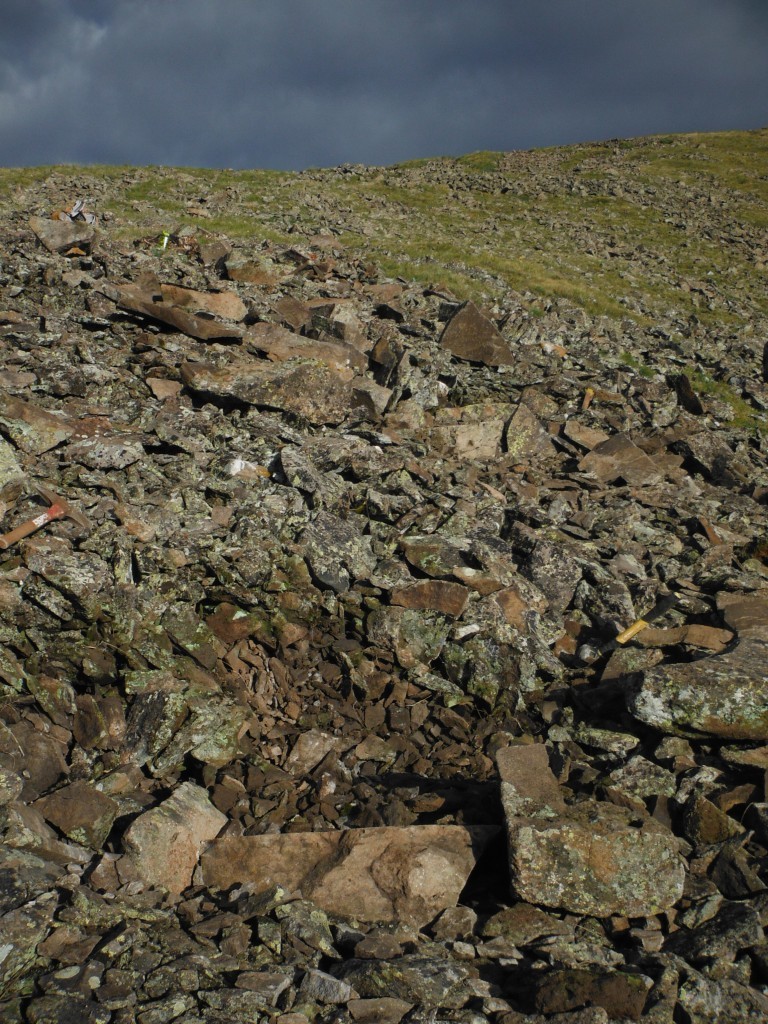 According to Stephen Hodanish's report Lightning Climatology for the State of Colorado, "Of all of the interior mountains (mountains not adjacent to the plains) in Colorado, the broad San Juan range shows the most cloud-to-ground lightning activity." San Luis Peak is in the San Juan range. The National Oceanic and Atmospheric Association (NOAA) states that approximately 494,000 cloud-to-ground lightning flashes occur in Colorado every year. In a NOAA study of Colorado lightning storms, it was found that the first lightning strike usually occurs in the mountains around 11 a.m.
So, there you have it. We wake up at 3:30 a.m. in order to start hiking by 4:30 a.m. so that we can put in nearly a full day of work before the lightning strikes begin. However, we once saw a woman summit San Luis carrying an umbrella. We never saw her deploy it, but had she, our chances of getting hit by lightning would have decreased drastically and we might have been able to work a few hours longer.