SUPPORT CFI
Every donation counts!
Donations from individual Fourteener enthusiasts play a critical role in CFI's field successes. Gifts match restricted grants, while funding expenses many foundations and corporations will not cover, such as feeding field crews and transporting crews and supplies to remote trailheads.
Click here to donate now
CONNECT
Follow CFI on Facebook

Add us on Facebook! Follow our updates and see our newest crew photos from the field.
Find out how to promote your page too
UPDATES
What we've been doing
Current & Future Projects

2013 Field Season
After what can easily be dubbed our most successful season to-date in 2012, Colorado Fourteeners Initiative is anxious for the continuation of restoration and construction projects in the following peaks. In addition, we will start the first of two seasons on Mount Eolus as part of CFI's Southwest Fourteeners Project. Watch Google earth flyover video previews of these projects on CFI's YouTube channel.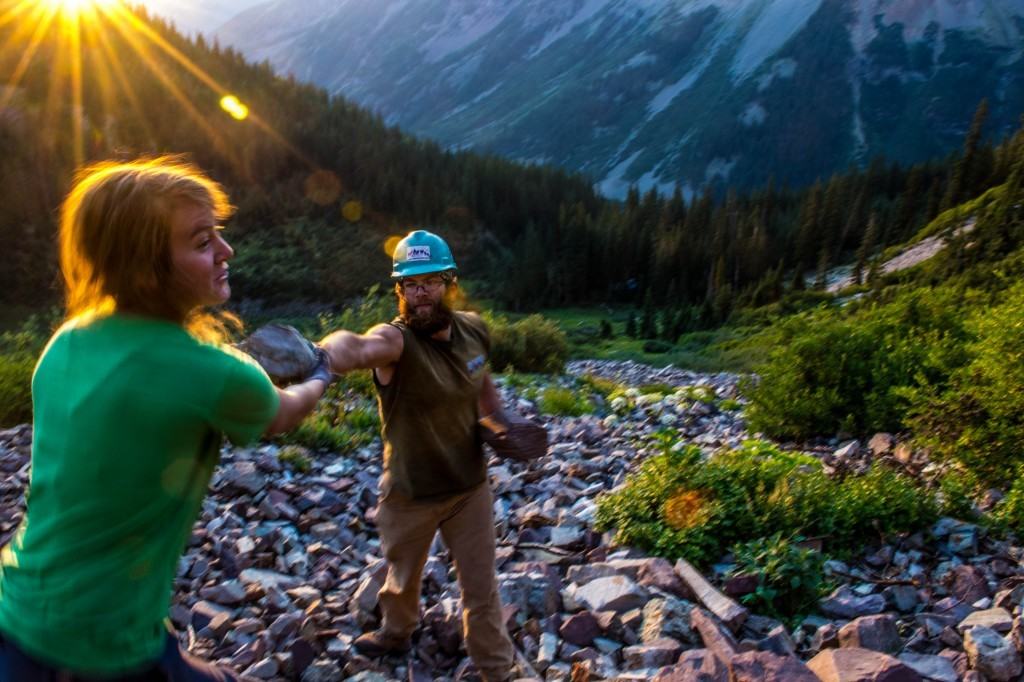 Maroon Bells: Last season CFI crews were successful in completing the new approach route on North Maroon Peak, as well as closing and beginning the restoration of the old, user-created route that was wet, muddy and heavily eroded. This season we intend to continue volunteer-based restoration on North Maroon Peak, ensuring previous damage from user-created routes is rectified and returned to its natural state. A full crew will work on the lower slopes of Maroon Peak, where CFI will perform trail reconstruction and restoration of that summit route as well.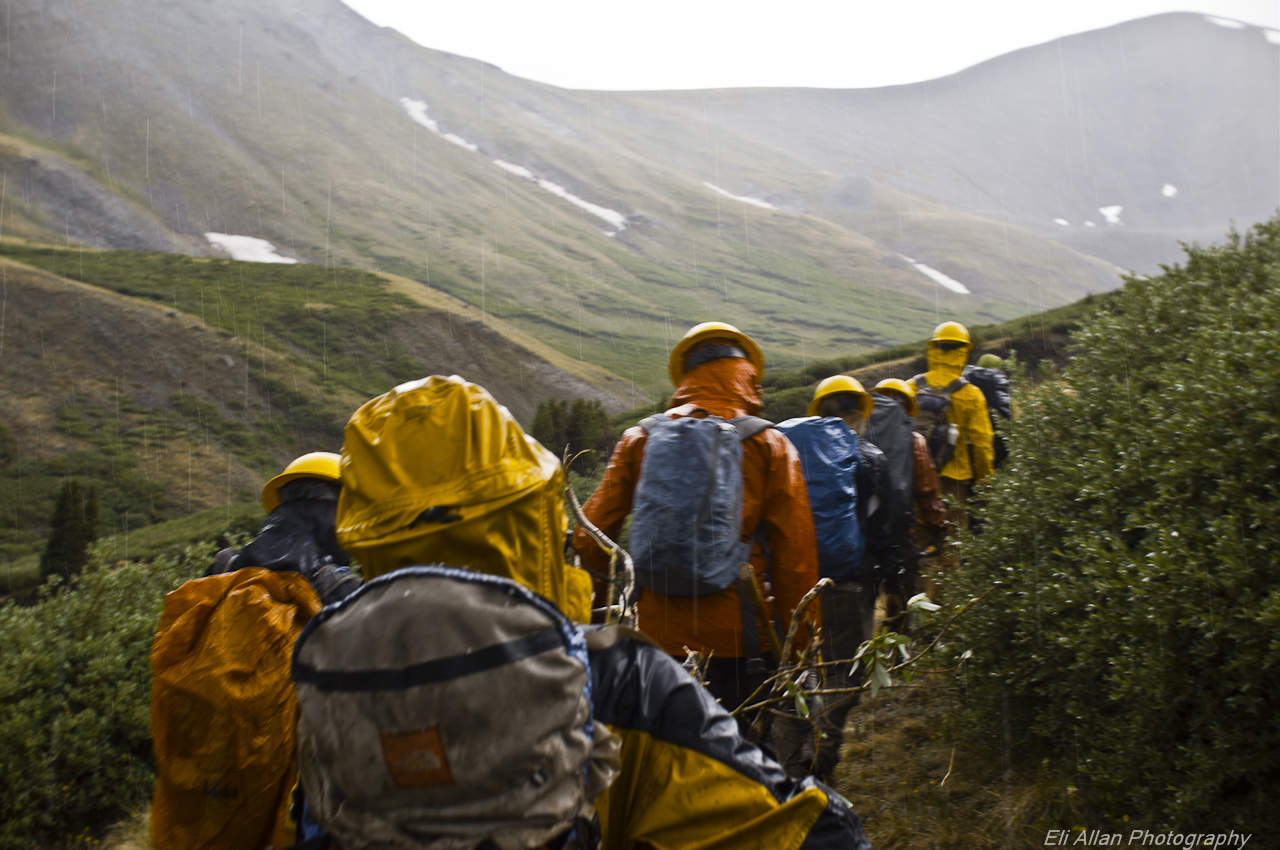 San Luis Peak: After working on construction and restoration of the Stewart Creek approach route in 2012, CFI will embark upon trail construction and restoration on the Cochetopa Creek side of the mountain this season. This will complete work on all intended routes on San Luis, and will result in a much more sustainable and stable trail environment.
Holy Cross: A two-person crew will continue trail maintenance work on the Halfmoon and other nearby trails, as well as the closure and restoration of user-created campsites in fragile riparian areas near creeks and lakes. Education of hikers about using the new designated campsites in East Cross Creek and the importance of following Leave No Trace practices while camping in this fragile ecosystem will be paramount.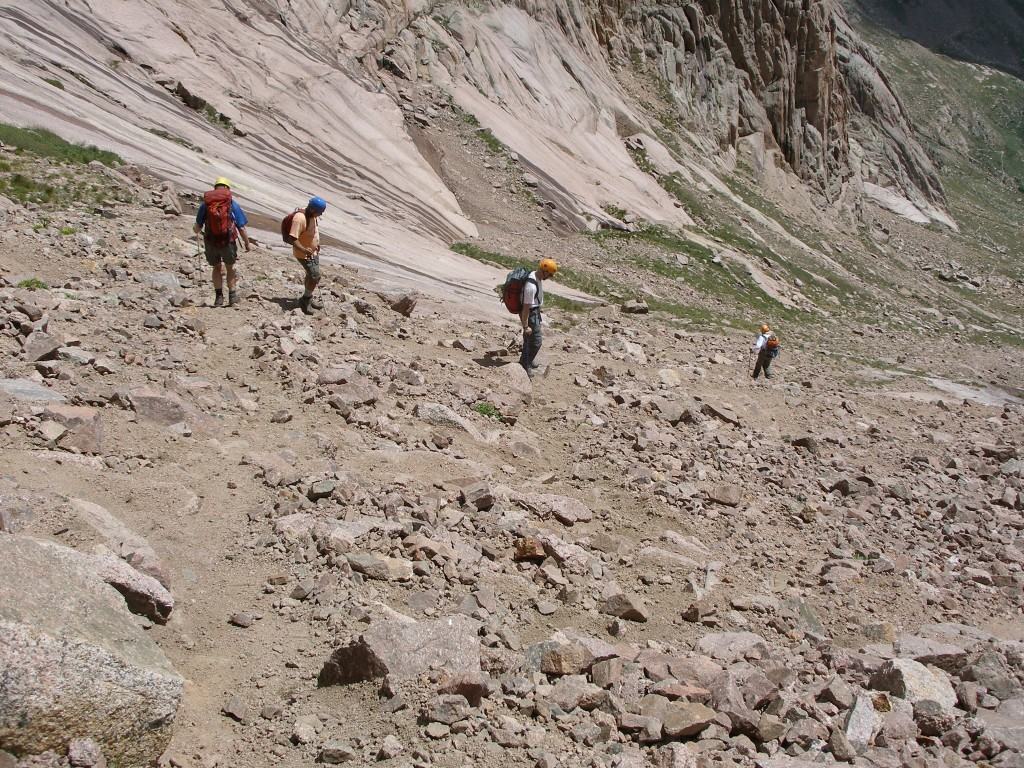 Mount Eolus: After a two-season hiatus, CFI will be back in Chicago Basin working on the third and last Fourteener in the area. Our crews will focus this season on stabilizing and reconstructing the existing summit trail from its start at the Twin Lakes junction toward the cirque beneath Mount Eolus. Next season a larger crew will perform a major reroute of the summit trail to resolve a damaging combination of high foot traffic and the lack of a stable, sustainably located trail.
Adopt-a-Peak and Roving Backcountry Crews: Our two-person Adopt-a-Peak crew will spend the season carrying out annual trail maintenance and restoration projects on 19 of Colorado's Fourteeners. The Adopt-a-Peak program is a partnership between CFI and volunteer groups, varying from high school students to working professionals to outdoor club members. CFI's four-member Roving Backcountry Crew will undertake technical restoration and maintenance work on eight different Fourteeners, usually peaks that are hard for volunteers to work on due to their location, distance from the trailhead or high-elevation project work sites.
Looking toward 2014:
Colorado Fourteeners Initiative will pack up and begin work on the lush and beautiful Kilpacker Basin approach route to El Diente Peak near Telluride. The project will reroute the existing, user-created trail away from fragile Kilpacker Creek and place it on drier, more durable terrain in the same access corridor.