SUPPORT CFI
Every donation counts!
Donations from individual Fourteener enthusiasts play a critical role in CFI's field successes. Gifts match restricted grants, while funding expenses many foundations and corporations will not cover, such as feeding field crews and transporting crews and supplies to remote trailheads.
Click here to donate now
CONNECT
Follow CFI on Facebook

Add us on Facebook! Follow our updates and see our newest crew photos from the field.
Find out how to promote your page too
UPDATES
What we've been doing
Current & Future Projects

2015 Field Season
After one of our most successful seasons ever in 2014, Colorado Fourteeners Initiative is anxious to get cracking on the following trail reconstruction, restoration and maintenance projects planned for the 2015 summer field season.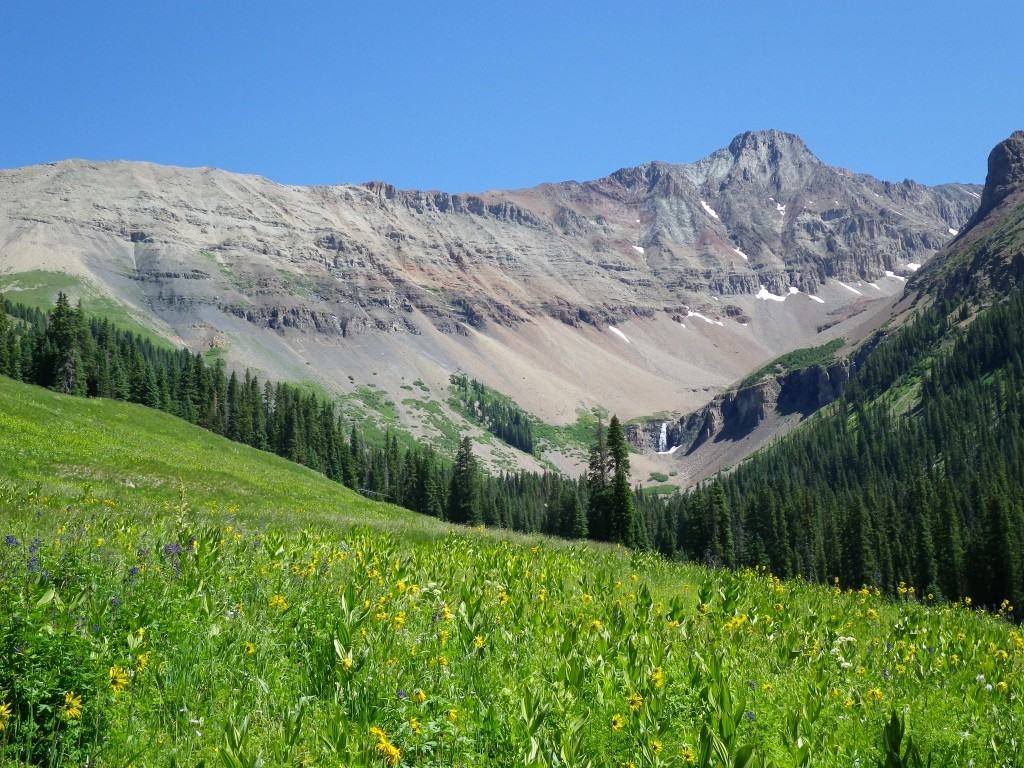 El Diente Peak: A two-person crew will work with members of the Southwest Conservation Corps to open the 1.1-mile re-route through the lush Kilpacker Basin that was constructed last summer. Work this summer will involve closing, stabilizing and restoring the previous, climber-trampled trail that ran through the sensitive riparian areas along Kilpacker Creek.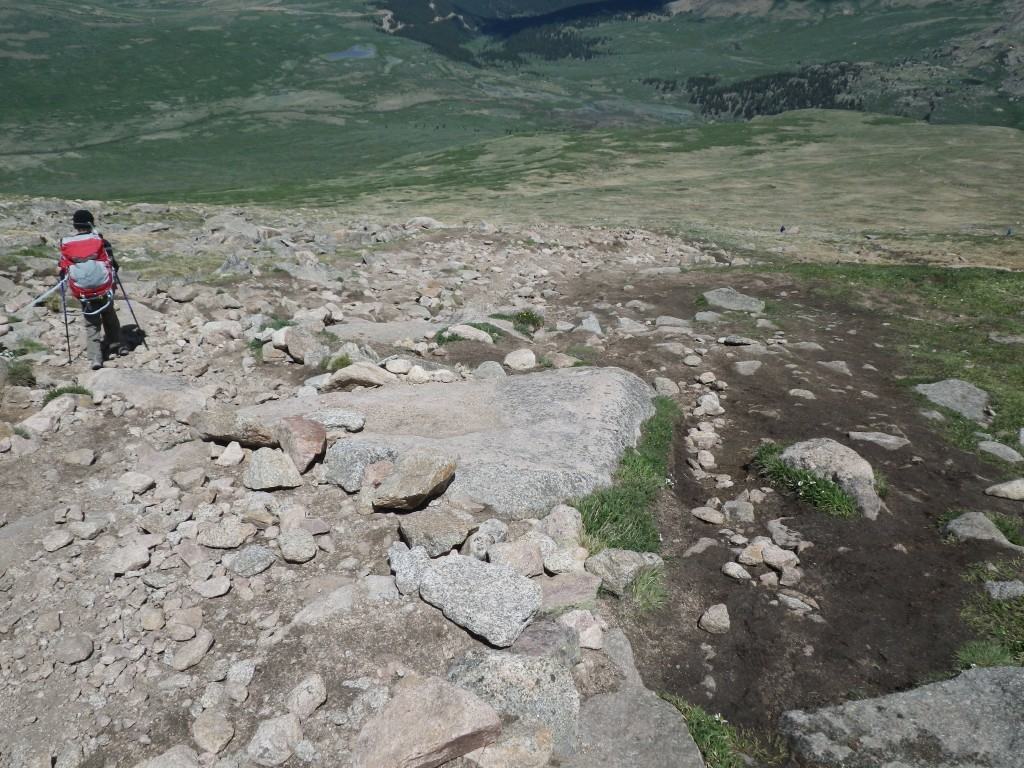 Mount Bierstadt: CFI will have two leaders assisting the Forest Service and Rocky Mountain Youth Corps on the major trail reconstruction project on Mount Bierstadt, the most frequently climbed 14er and one of the peaks suffering the greatest physical impacts. Work will involve narrowing and stabilizing the overly wide trail corridor, as well as closing, stabilizing and restoring areas adjacent to the trail. Numerous volunteer projects will help complete this work, which is expected to last two full seasons.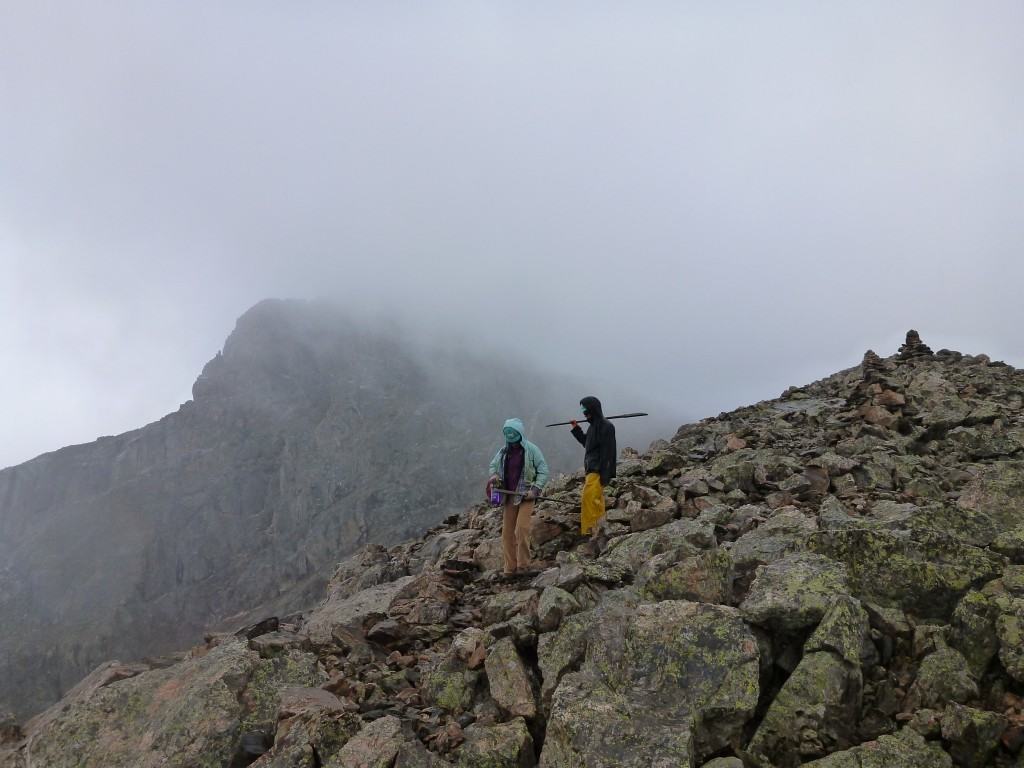 Mount of the Holy Cross: A two-person crew will continue trail maintenance work on the Halfmoon Trail, the mountain's principal ascent route, and on the nearby Notch Mountain Trail. Education of hikers about using the new designated campsites in East Cross Creek and the importance of following Leave No Trace practices while camping in this fragile ecosystem will be paramount.
Adopt-a-Peak Crew: Our Adopt-a-Peak crew will expand to eight members and will spend the season carrying out annual trail maintenance and restoration projects on roughly 20 of Colorado's Fourteeners. The Adopt-a-Peak program is a partnership between CFI and volunteer groups, varying from high school students to working professionals to outdoor club members.
Sustainable Trails Program: The baseline data collection effort that was conducted in 2011-13 is now finished and published as the 14er Report Card. CFI will conduct a second season of trail counts using infrared trail counters so that more accurate projections can be obtained regarding current hiking use on the 14ers. In 2015 counters will be placed at 10 locations providing comprehensive assessments of use on nine Fourteeners.
Looking toward 2016:
Mount Eolus: After a year of work utilizing a three-member crew during 2013, CFI will take a season off before returning to Chicago Basin in 2016 to work on the third and last Fourteener in the area. Next season a larger CFI and Southwest Conservation Corps crew will perform a major reroute of the summit trail in the cirque beneath the peak to resolve a damaging combination of high foot traffic and the lack of a stable, sustainably located trail.
Mount Columbia: CFI and the Forest Service will begin a major trail reconstruction effort commencing in 2016 to more clearly delineate a route up this Sawatch Range peak (and down the traverse from Mount Harvard). A $200,000 grant from the Colorado State Trails Program is already in hand, and discussions are under way with several other large funders.
Quandary Peak: CFI hopes to replicate the success of a season-long, two-person crew working with volunteer groups to significantly ramp up maintenance and restoration on this popular peak near Breckenridge.