Current & Future Projects
2016 Field Season

After smashing records again in 2015, Colorado Fourteeners Initiative is anxious to get cracking on the following trail reconstruction, restoration and maintenance projects planned for the 2016 summer field season.
Mount Eolus: Three CFI crew leaders and six CFI crew members will work to complete the final stages of a multi-year, major trail delineation project. When complete, this will be CFI's 31st sustainable summit route. The remote logistics of working in the Chicago Basin requires a larger, highly experienced team. Work will include 0.22 mile of prioritized trail construction, a major reroute of the summit trail in the cirque beneath the peak to resolve a damaging combination of high foot traffic and the lack of a stable, sustainably located trail. Additionally, crews will work to close and stabilize the old user-created route which will include 7,234 square feet of restoration.

Mount Columbia: CFI will have three leaders working with the Forest Service and Rocky Mountain Youth Corps on the first year of a multi-year, major trail construction project on Mount Columbia. Work will include 0.62 mile of prioritized trail reroute. This involves bringing the existing user-created trail out of the fall line to create a more sustainably aligned and well constructed approach route.
Quandary Peak: CFI will move its two-person mini-maintenance crew from Mount
of the Holy Cross to the high-use Quandary Peak near Breckenridge. The crew will begin addressing the extensive backlog of needed trail improvements with a heavy focus on maintenance and reconstruction efforts located on the upper slopes high above timber line. Education of hikers about the importance of following Leave No Trace practices while recreating in this fragile ecosystem will be paramount.
Adopt-a-Peak Crew: Our Adopt-a-Peak crew will employ eight members and will spend the season carrying out annual trail maintenance and restoration projects on roughly 20 of Colorado's Fourteeners. The Adopt-a-Peak program is a partnership between CFI and volunteer groups, varying from high school students to working professionals to outdoor club members.
Sustainable Trails Program: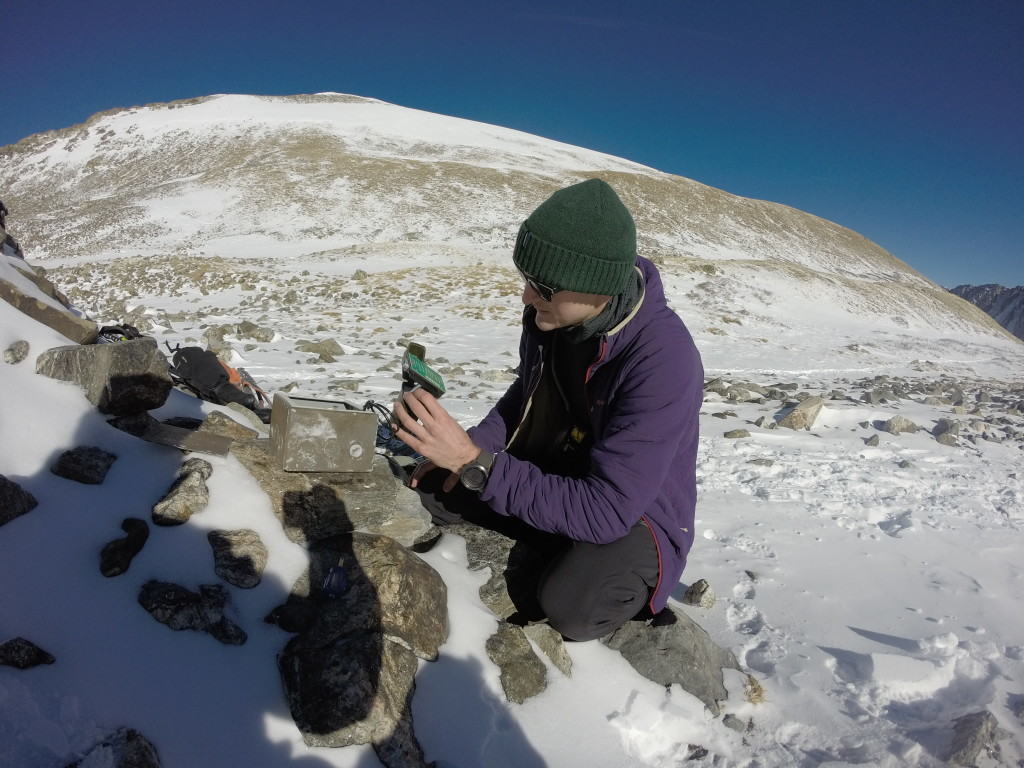 The baseline data collection effort that was conducted in 2011-13 is now finished and published as the 14er Report Card. CFI will conduct a third season of trail counts using infrared trail counters so that more accurate projections can be obtained regarding current hiking use on the 14ers. Generous funding from a private donor will allow for 10 additional TRAFx counters in 2016. This season CFI will have infrared trail counters located on 20 summit routes throughout the state.