SUPPORT CFI
Every donation counts!
Donations from individual Fourteener enthusiasts play a critical role in CFI's field successes. Gifts match restricted grants, while funding expenses many foundations and corporations will not cover, such as feeding field crews and transporting crews and supplies to remote trailheads.
Click here to donate now
CONNECT
Follow CFI on Facebook

Add us on Facebook! Follow our updates and see our newest crew photos from the field.
Find out how to promote your page too
UPDATES
What we've been doing
Our History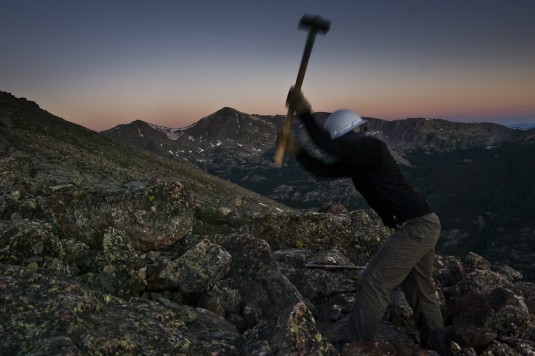 Colorado Fourteeners Initiative was formed in 1994 as a partnership of nonprofit organizations, concerned individuals, and public agencies to preserve and protect the natural integrity of Colorado's Fourteeners after a 1993 study noted significant environmental impacts due to rapidly expanding recreational use. Founding organizations included the Colorado Mountain Club, Colorado Outward Bound School, Volunteers for Outdoor Colorado, the Rocky Mountain Field Institute, Leave No Trace Center for Outdoor Ethics, and the US Forest Service.
Since CFI's founding, Colorado's population has been among the fastest growing in the nation. Between 1990 and 2010 Colorado added 1.7 million new residents, a 53% increase. Outdoor recreation is the second-largest segment of Colorado's tourism industry with over 40% of visitors stopping in the mountains, putting increasing pressure on these unique and fragile ecosystems.
Today, CFI isthe nation's leading high-altitude trail-building, terrain-restoration and visitor-education organization. CFI has built 29 sustainably located, designed and constructed summit routes on 26 peaks, with its work garnering honors and awards from Congress, the US Forest Service, the National Forest Foundation and other organizations.