SUPPORT CFI
Every donation counts!
Donations from individual Fourteener enthusiasts play a critical role in CFI's field successes. Gifts match restricted grants, while funding expenses many foundations and corporations will not cover, such as feeding field crews and transporting crews and supplies to remote trailheads.
Click here to donate now
CONNECT
Follow CFI on Facebook

Add us on Facebook! Follow our updates and see our newest crew photos from the field.
Find out how to promote your page too
UPDATES
What we've been doing
Our Mission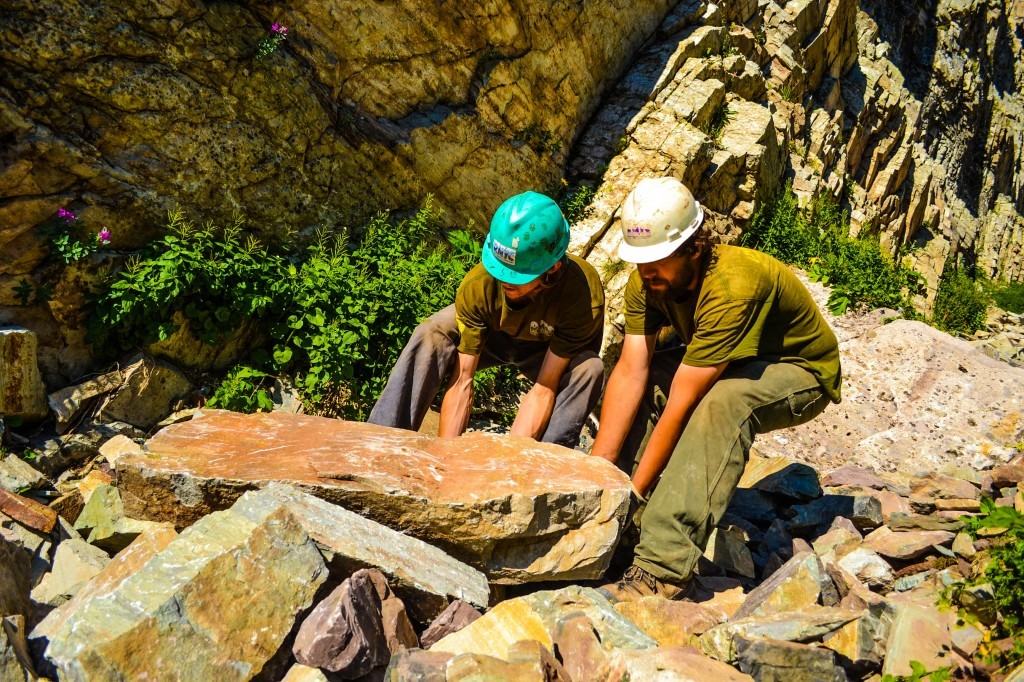 Colorado Fourteeners Initiative protects and preserves the natural integrity of Colorado's 54 14,000–foot peaks—the "Fourteeners"—through active stewardship and public education.
Colorado's Fourteeners contain rare and fragile native alpine tundra ecosystems that are uniquely adapted to living on these high peaks. These tundra plants–some of which exist nowhere else on earth–are ill-adapted to being trampled by the estimated quarter-million people who climb these peaks every year. In many places resource damage is past the point of natural recovery.
CFI partners with the US Forest Service, Bureau of Land management, passionate volunteer partners and donors nationwide to:
Create a structure for engaging local communities in the protection of Colorado's highest peaks
Build and maintain sustainable hiking routes on the Fourteeners to accommodate hiking use while minimizing damage to native alpine ecosystems
Close, stabilize and restore trampled and eroded areas to protect sensitive alpine plant and animal communities
Educate Fourteener hikers about Leave No Trace principles and sustainable recreational practices designed to lessen ecosystem impacts
Through this unique, voluntary partnership, Colorado's Fourteener ecosystems are protected from harm while continuing to make the peaks accessible to hikers without burdensome restrictions and fees.