Lloyd Athearn, Executive Director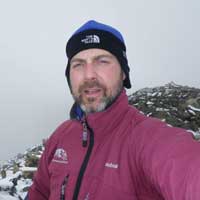 Lloyd joined CFI in 2009 following three years serving as deputy director of the Colorado Conservation Trust, where he oversaw the organization's development, communications, finance, and administration functions. Prior to that, he spent 10 years as deputy director of the American Alpine Club managing media relations, public policy, publishing, development, and membership marketing. His mountain conservation work has been recognized by the National Park Service and the American Alpine Club. Lloyd brings extensive experience collaborating with land managers across the country to protect alpine terrain and preserve the wilderness climbing experience. He has a bachelor's degree in History and Political Science from the University of Oregon and has taken graduate coursework in Wilderness Management from the University of Montana.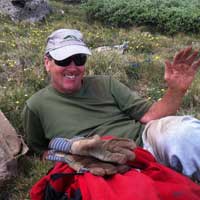 Jerry joined CFI in 2009 after 11 years as the controller and network administrator of the American Alpine Club. Prior to that, he spent 16 years in public finance in Denver. As a native Coloradan, Jerry grew up hiking and camping in the Rockies and by the mid-90's had hiked all of the Fourteeners. An avid climber, he has summited peaks all over the world including in Alaska, Canada, South America, Europe, and Nepal. Jerry received his bachelor's degree in Accounting from the University of Colorado and is a Certified Public Accountant.
Ben Hanus, Field Programs Manager/Sustainable Trails Coordinator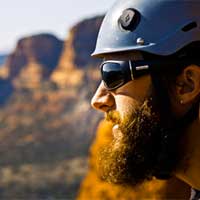 Ben joined CFI's permanent staff in 2012, having worked with the program in a seasonal capacity since 2009. He worked two seasons on the Chicago Basin trail delineation project, then collected detailed GPS-based data on Fourteener trails during the 2011-2013 field seasons. Ben oversees all of CFI's volunteer and crew-based field projects, in addition to continuing to advance the collection, analysis, and reporting of GPS-based trail conditions data on the Fourteener trail network. Ben holds a bachelor's degree in Landscape Architecture from Ball State University in Muncie, Indiana. His background and field experience include high alpine trail design, construction, and restoration; crew leadership; GIS mapping and data collection; and spatial analysis.
Miriam Venman-Clay, Field Projects Coordinator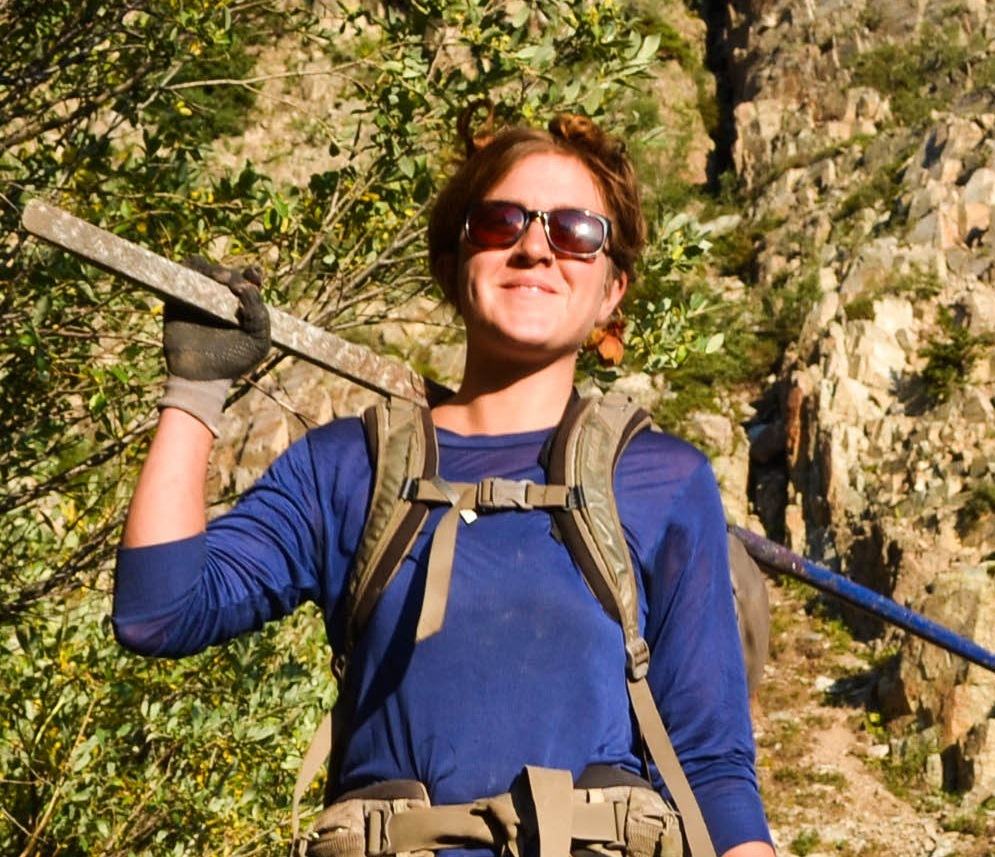 Miriam joined CFI in 2012 as a Project Manager working on the Maroon Bells reconstruction project. Over the past five years she has led projects on Mount Eolus and El Diente Peak, and become one of CFI's most experienced leaders in technical rock work. In 2016, Miriam joined the permanent staff as Field Projects Coordinator. With more than 10 years of experience working in the backcountry and teaching trail work, she is excited to move into a full-time role assisting with seasonal hiring, project oversight, and ensuring that CFI's trail crew members perform to the highest standards. She loves the wilderness and feels a great urgency to help protect it through action and education. She likes working for CFI because the organization embodies her ideals and is taking action to save the sacred, endangered alpine ecosystem.
Brian Sargeant, Development and Communications Coordinator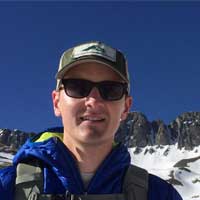 Brian joined CFI's staff in 2015 after working for three years in the outdoor industry. He originally interned with CFI in 2014 through Patagonia's Environmental Internship Program. As the Environmental Point Person, he managed the grants program and in-kind donations and acted as the liaison for communications with non-profits. Brian has a bachelor's degree in International Marketing and a minor in Spanish from Georgia State University in Atlanta. His passion for environmental conservation stems from his involvement in backpacking, trail running, and snowboarding.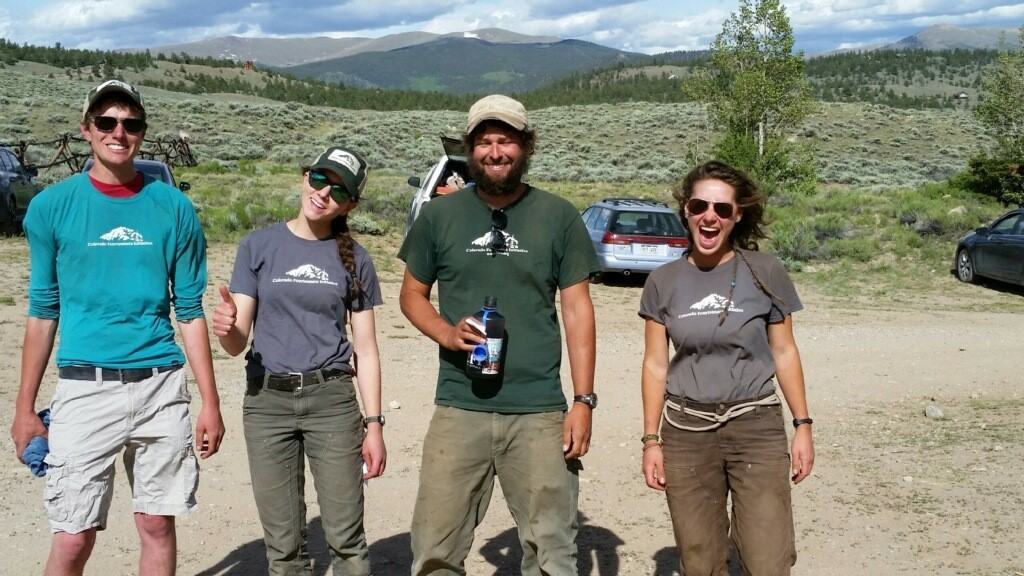 From Left to Right: Riley Nicolay, Sarah Rockford, Taylor Beeson, Roslyn Peters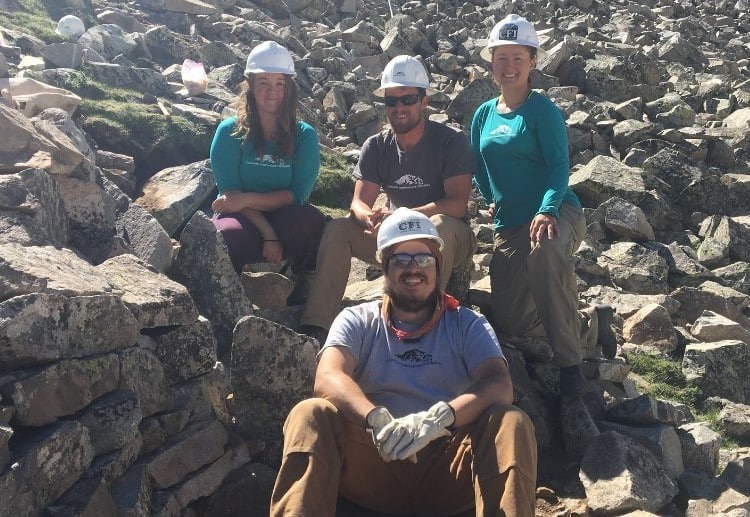 Front: Christopher Kucich
Rear Left to Right: Abby Mortimer, Brennan Turner, Shelby Johnson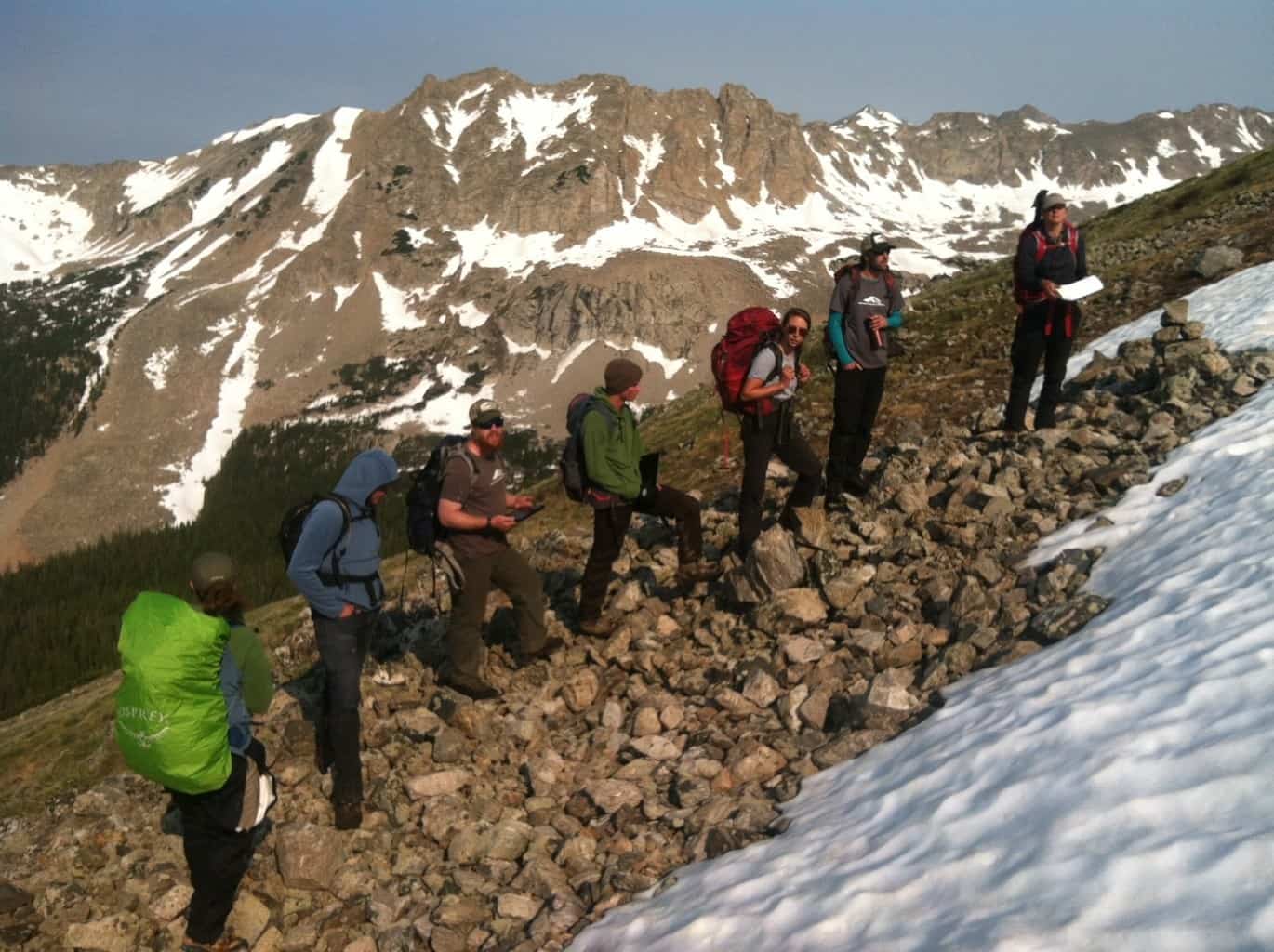 From Left to Right: Dana Young (USFS Intern), Wade Frisbee, Pat Hall, Eric McSwan, Steena Cultrara, Eli Allan, Loretta McEllhinney (USFS Fourteener Program Manager)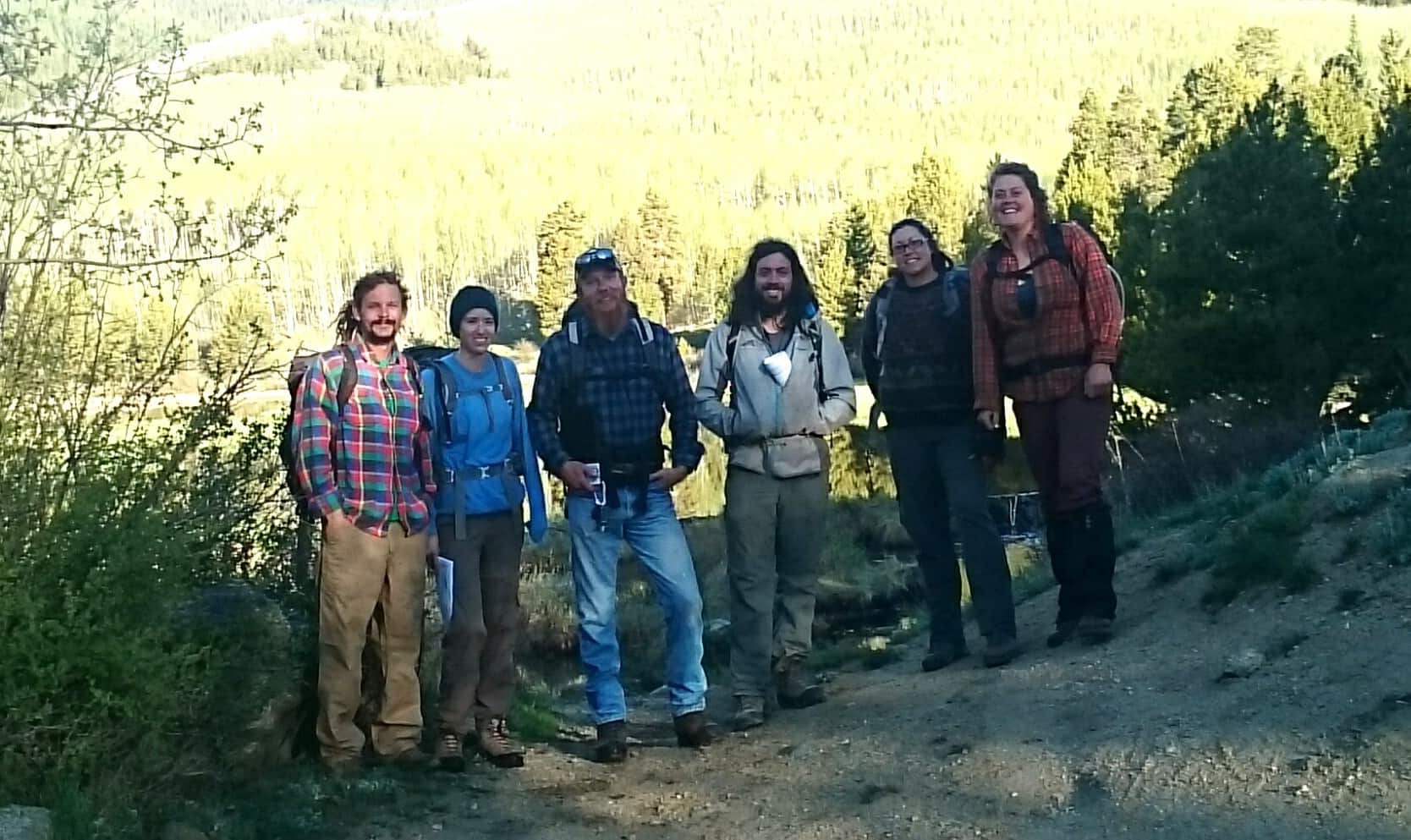 From Left to Right: Spencer Phillips, Hannah Clark (RYMC Apprenctice), Eric Haggstrom, Kevin Langevin, Kristine Velez, Macy Wiley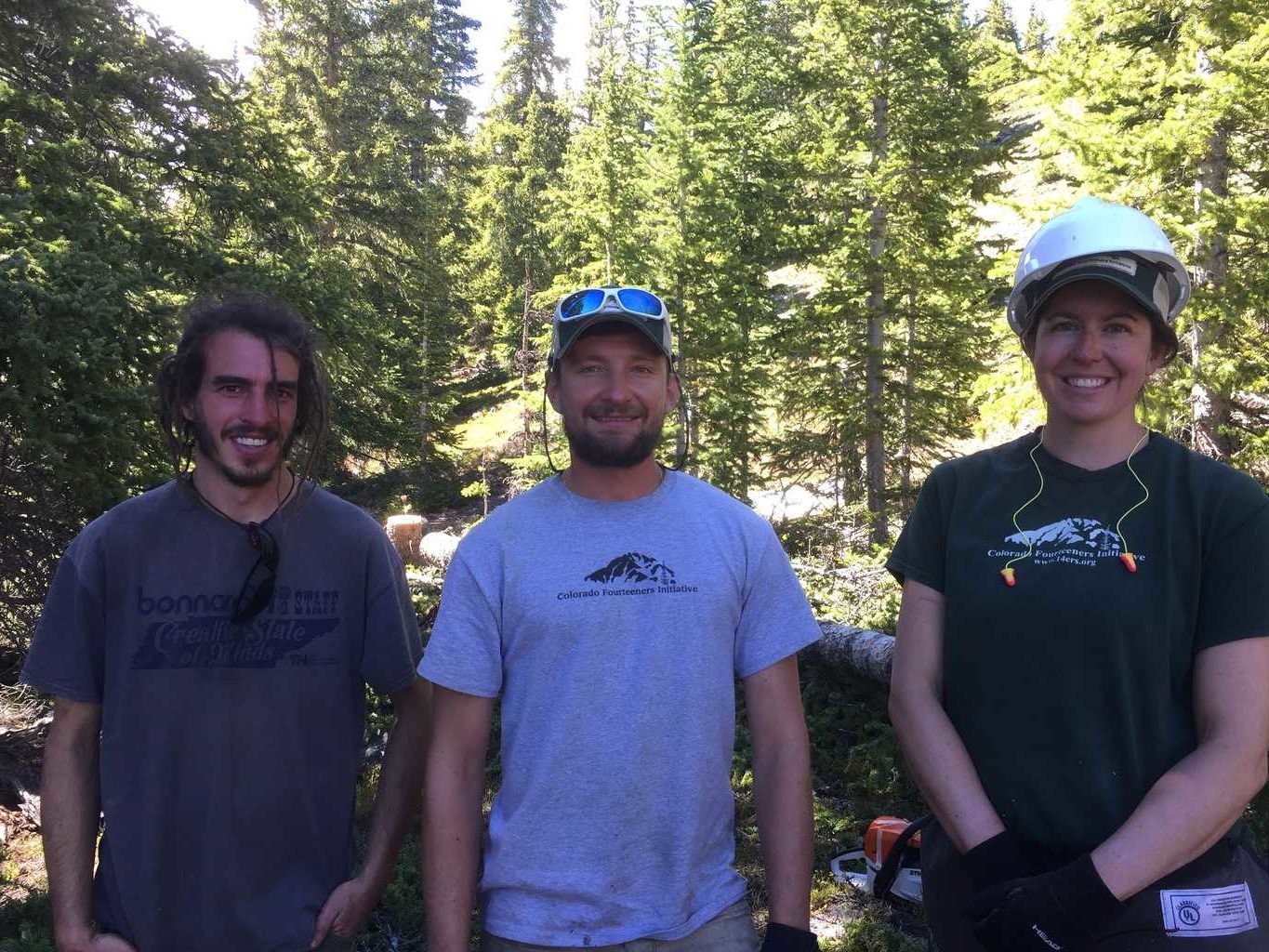 From Left to Right: Jack (RMYC Apprentice), Timo Holmquist, Margaret McQuiston
Sustainable Trails Coordinator