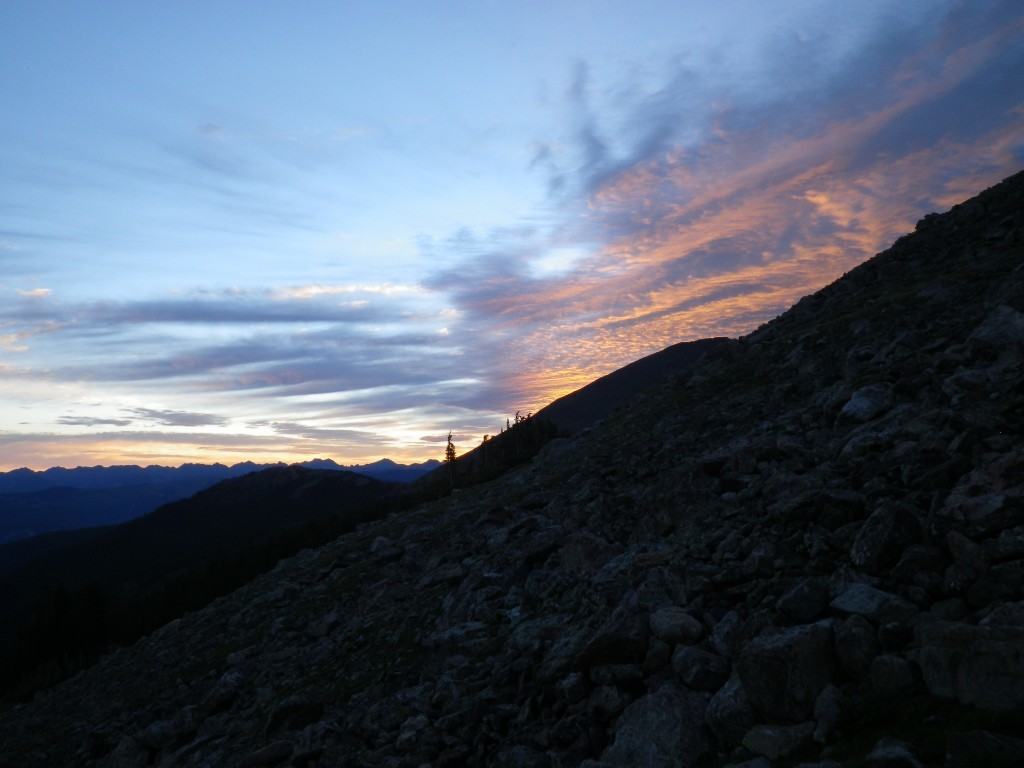 Many mornings on our climb up to work on the Holy Cross project, I hike silently in awe of nature's canvas in front of me. As the sun creeps up from the eastern horizon and saturates the early sky with a palette of colors, I often think of Bob Ross and "The Joy of Painting," the long-running PBS show in which he starred from the early 1980s through the mid-1990s. Pretty random, right?
While trying to regulate my breathing, hydrate, and zone out on the physical challenge that lies before me, my focus is more on a happy place. More times than not lately that happy place is thinking about episodes of "The Joy of Painting" I have watched over the years.
The majestic scenery that surrounds me daily reminds me of the many incredible mountainscapes I have seen Ross paint on so many dreary Sunday mornings. Bob's advice on life and his general commentary were priceless. Ross had to be one of the most positive people of all time. His show was guaranteed to make you smile 50 percent of the time, without fail.
Heart rate elevated, legs burning, and sweaty, I smile every time I think of him painting "happy little trees," as he called them. And all the "happy little trees" he could paint onto the canvas of Holy Cross.  Or the baby squirrel that was often watching him hard at work from the pocket of his light blue button-down shirt. I loved how he said there were never mistakes, only "happy accidents." The best was when he cleaned his brush and "beat the devil out of it." It made the both of us laugh every time.
After hiking up Holy Cross approximately 40 times this summer, I must give some credit to Bob Ross and his positivity for getting me up to work every morning. Thanks, Bob! As the man himself said at the end of each episode, "So from all of us here, happy painting, and God bless my friend."
-Bob Ross (1942-1995)