After spending three weeks with our awesome Rocky Mountain Youth Corps crew working on Mount of the Holy Cross, I was lucky enough to lead a group of volunteers from Volunteers for Outdoor Colorado from August 9-12.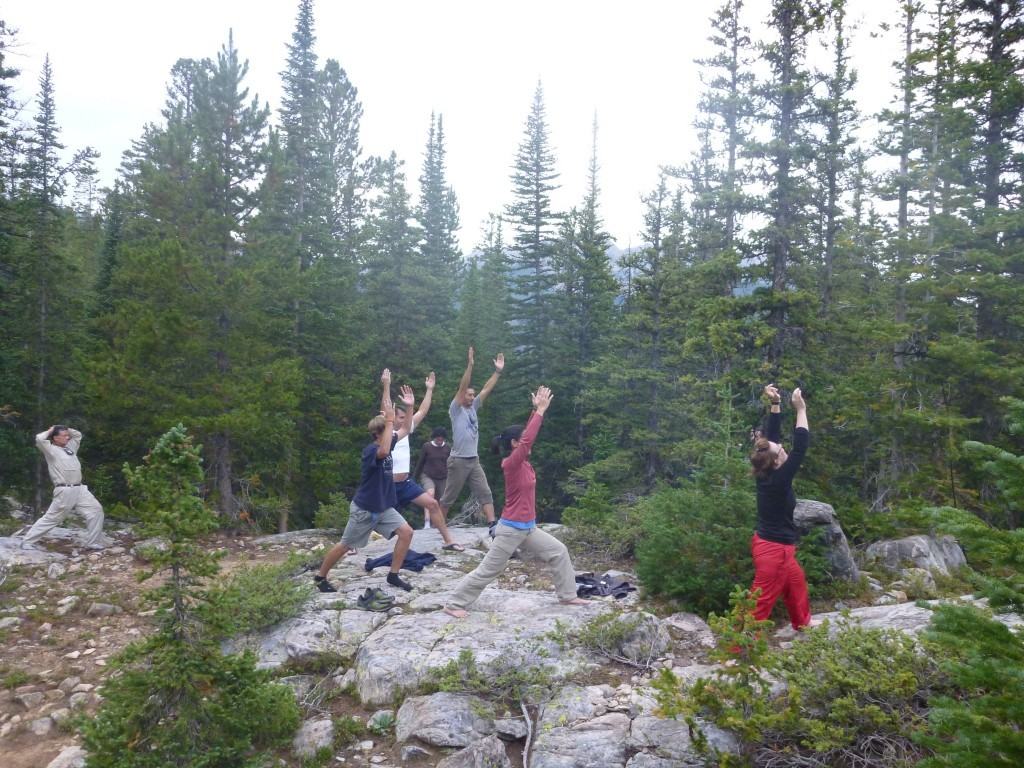 After divvying up all the yummy group food and supplying hard hats, we had a stretch circle in the parking lot and tried to learn each others names and talked about safety concerns. We started our steep and difficult hike into base camp with heavy packs and beautiful weather. Once everyone had set up their tents and settled in, we indulged in a fabulous dinner of jerk chicken cooked by the VOC staff. Yummy!
After dinner someone suggested another group stretch/yoga circle. As I watched each person talk about their knowledge and favorite stretch, I realized that this group was going to come together and rock! I took some pictures and then jumped in there and participated with my favorite stretches.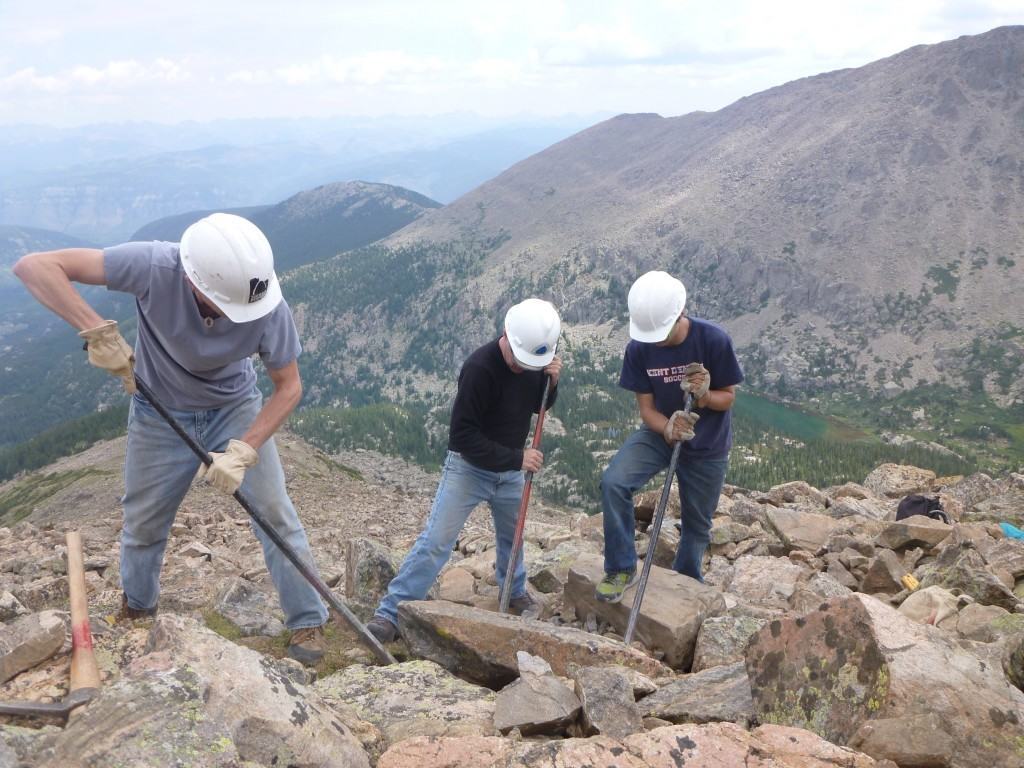 The next morning, after another fabulous meal of cheesy eggs and bacon, we chatted about some of the work opportunities on the mountain. There was lots of enthusiasm for moving rocks and building steps. Awesome! We had plenty of that kind of work to offer on this project! We made the long trek up to the work site, and I got everyone dialed in to different projects. We had steps to build, a rock wall, a big cairn, and a large social trail to cover and disguise.
I was delighted when all the volunteers grabbed the tools they needed and jumped into their projects with great enthusiasm. Throughout the day I was constantly surprised by the ideas and knowledge these volunteers possessed. The rock-wall crew members were picking out great rocks and even able to chisel them with skill to make them fit better. The step-building crew were handling their rock bars like professionals, and the only person to take a tumble down the mountain was me. By the end of the first day they had finished four steps that looked great, the cairn was growing tall, and the social trail was hard to see. Great progress on day one!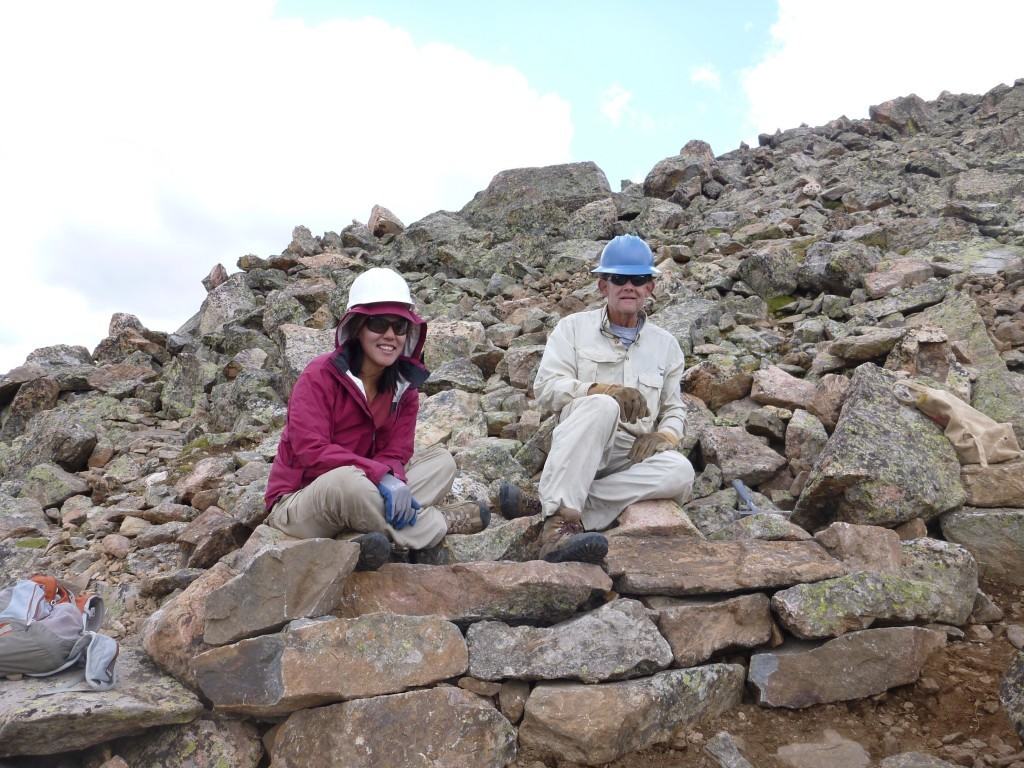 Day two on the mountain was much colder and windy. However, everyone stayed positive and got their work finished by lunch time. These volunteers totally exceeded my expectations! We used all the extra hands to make a fire line and moved hundreds of rock into the social trail until you couldn't even see where it was anymore. We ended the day by helping feed some tired hikers and their dog our excess food. (Little did they know they were helping us out; that was extra food we would have had to pack out later.)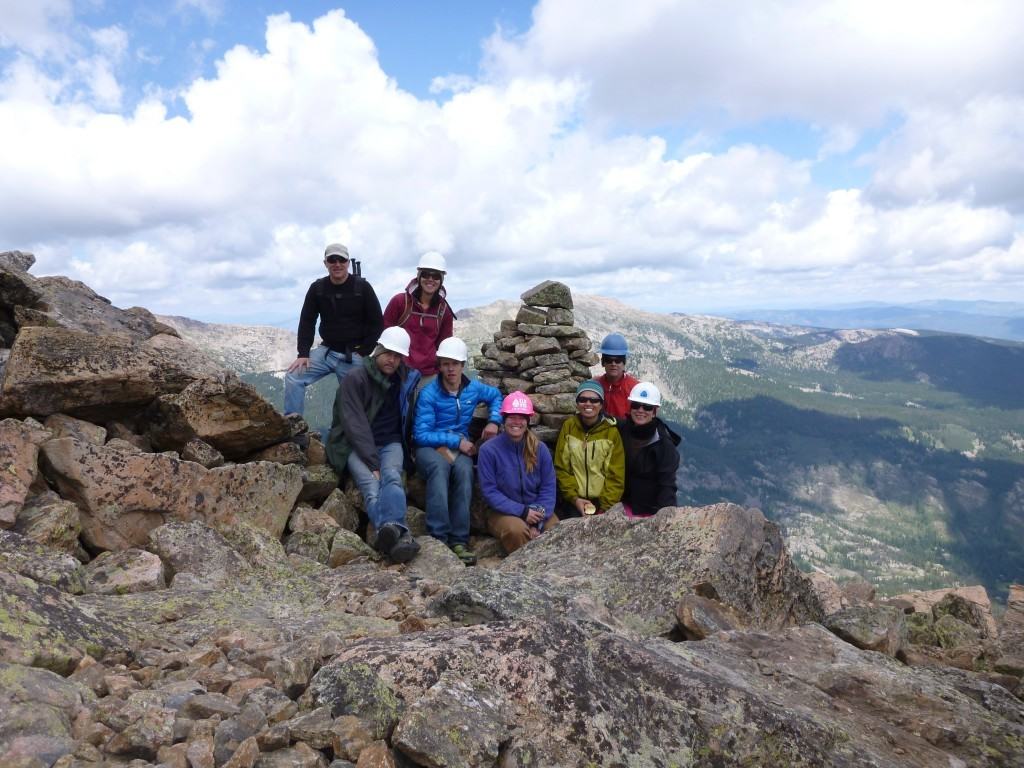 After thanking the volunteers and giving them a few prizes, they surprised me once again by singing me happy birthday. I want to thank them again for their great work, awesome enthusiasm, interesting conversations, and–most of all–their time.