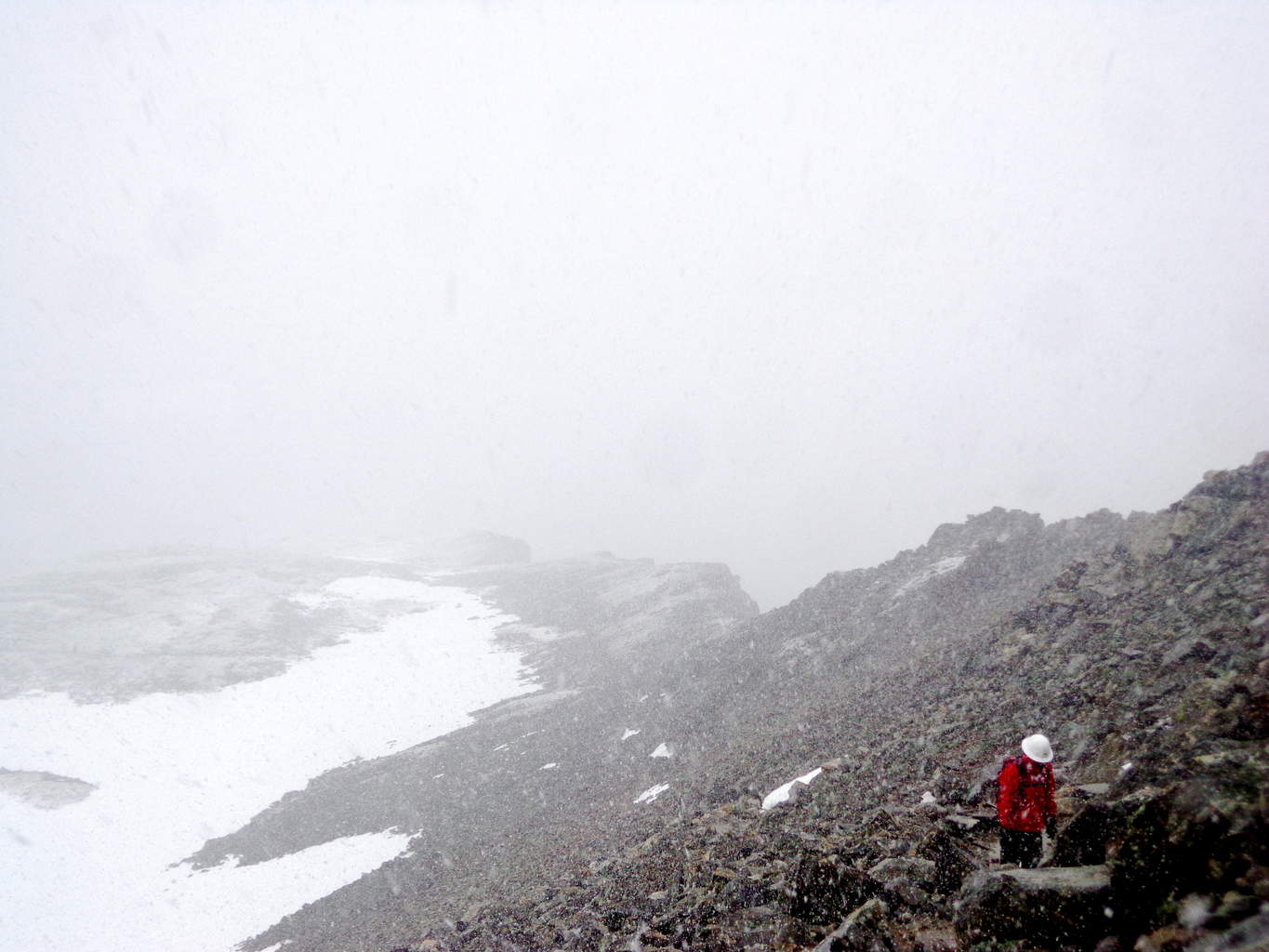 When I was growing up, the excitement I felt when dumping out a 1,000-piece puzzle box was one so great that I maybe should not be openly admitting on this blog, but for the sake of metaphor, I will proceed anyway…
Scouring the pieces as they were scattered across my little fold-out card table, I would desperately try to find the straight-edged pieces, the corner pieces, and the myriad of other pieces that were of similar shades or patterns. This summer, I find myself standing above treeline about to begin a rock staircase, retaining wall, or even looking for a gargoyle (an ugly, large rock) to discourage hikers from walking off trail. When I do this, I feel a rush similar to that of my 10-year-old self looking at that card table covered in puzzle pieces. It's a mixture of being slightly overwhelmed, but excited nonetheless.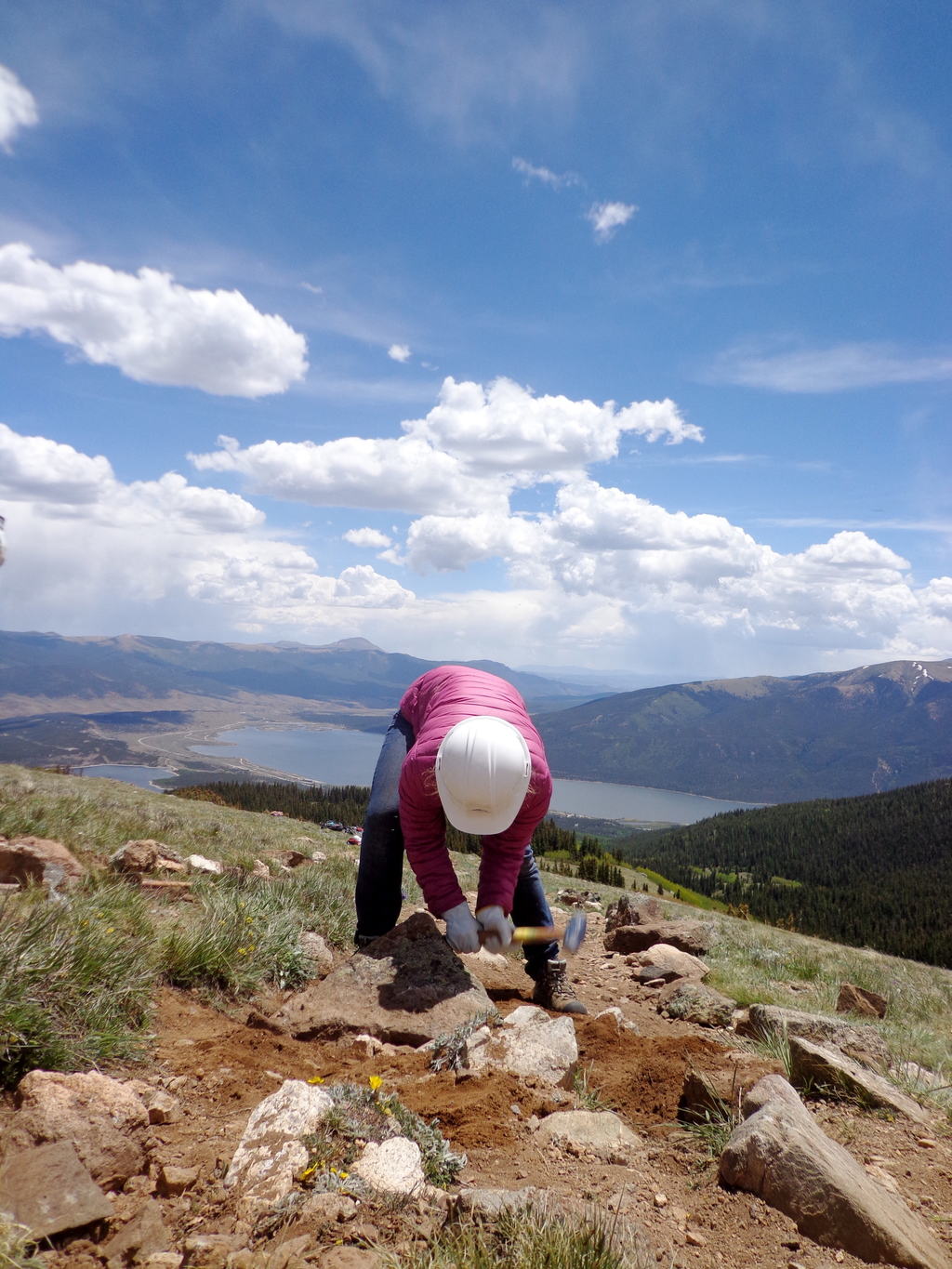 Not knowing exactly where to begin, I hop from rock-to-rock across the tundra, looking for that 'straight-edge' puzzle piece: that perfectly flat step, or that solid base rock for a wall. Without a box or picture to go by, I blindly seek the ideal pieces to a puzzle that only exist in my mind's eye, knowing all the while that the resources particular to this specific mountain's landscape will never precisely match the structure I've formulated in my mind. I thus remain flexible, always ready to adapt. I look across the fields of tundra or talus, carefully scanning the rocks, trying not to get too distracted by the plethora of wild flowers; golden, purple, red, and yellow in hue. I begin to imagine each rock's journey as it tumbled it's way partially down the mountain, eventually finding a quiet resting place that suited it. I imagine the years it took for the tundra grasses and lichen to wrap around it, cementing it carefully in place. All of a sudden, the rock I need meets my gaze and I head straight towards it, transfixed, with my rock bar in hand, ready to pry out my prize winning piece.
Every day, my co-workers, our dedicated volunteers, and myself pry out, drag, roll, or carry with large slings the 100-pound pieces to a puzzle we've only just imagined that morning. Piece-by-piece, we construct barriers against erosion, steps to ease drastic changes in trail grade, and various other features that the particular trail requires. We walk up these mountains seeking a puzzle for the day, and together we create one that takes the strength and cooperation of an entire crew of hardworking individuals. I've moved on from card tables to mountain slopes, but in the mountains I shed my years and once again become as giddy as my 10-year-old self to create and solve high-elevation puzzles.